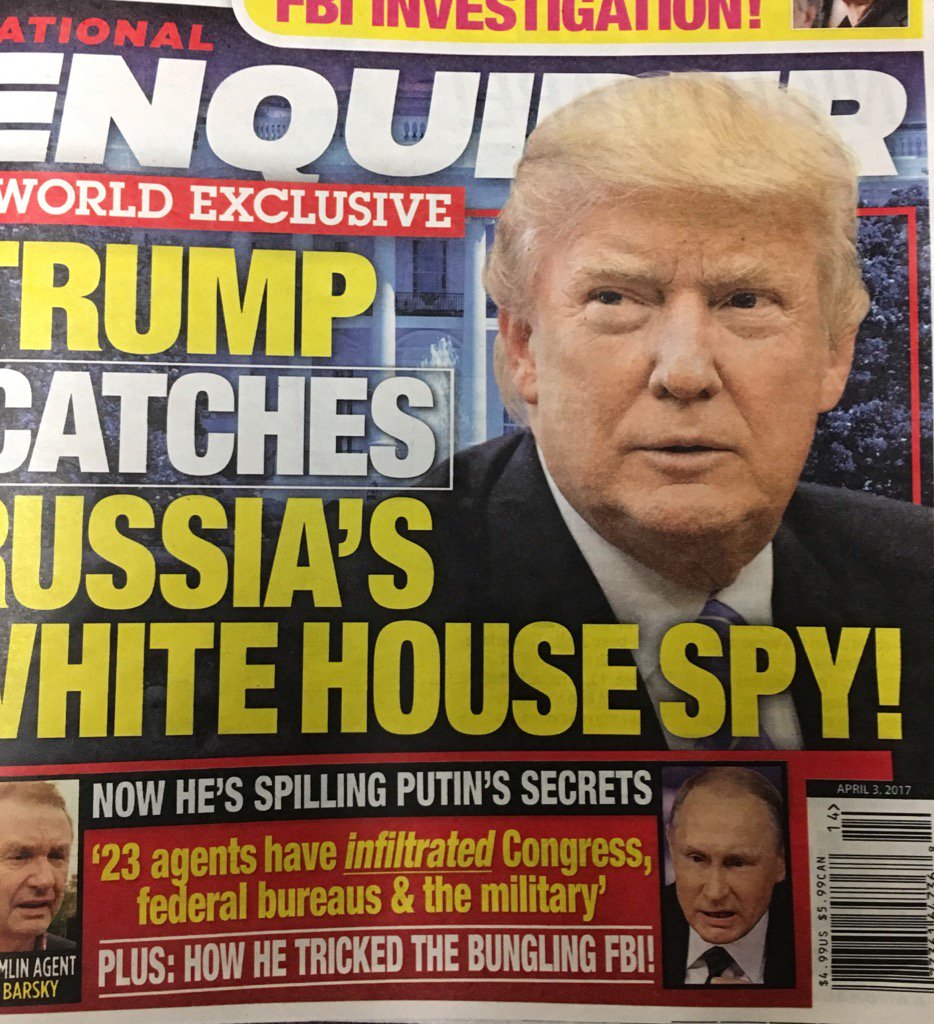 Inside the tabloid you see this:
The Enquirer claims that their source for this accusation is in the White House.
In the past the Enquirer has had seemingly unfettered access to Donald Trump, who by the way is also in the White House.
I'm just saying.
So exactly what has happened that would convince the White House to scapegoat Michael Flynn?
Well, it might have something to do with
this
:
Former Central Intelligence Agency Director James Woolsey told CNN Friday that former Trump National Security Adviser Michael Flynn met with representatives of the Turkish government in 2016 and discussed potential ways to send a foe of Turkey's president back to face charges in that country.
As a representative of his consulting firm, Flynn Intel Group, Flynn met with senior representatives of President Recep Tayyip Erdogan's government in September 2016, Woolsey said. Woolsey was a Trump campaign adviser at the time and attended the meeting, but said he arrived after it was already well underway.
Woolsey claims that those present discussed sending Fethullah Gulen, a Muslim leader who Erdogan has accused of being behind a failed military coup to overthrow him, back to Turkey to face charges -- possibly outside the legal US extradition system.
"What I saw and heard was sort of the end of the conversation -- it's not entirely clear what transpired because of that," Woolsey said on "CNN Tonight" with Don Lemon. "But it looks as if there was at least some strong suggestion by one or more of the Americans present at the meeting that we would be able, the United States would be able, through them, to be able to get hold of Gulen, the rival for Turkey's political situation."
Yeah, that's pretty troubling. And when added to the fact that there are transcripts of conversations
that Flynn had a Russian ambassador
, and that he
was paid by Russian-related entities
, I guess Trump might be thinking he needs to cut Flynn lose before things get traced back to him.
OR, it could be because of this:
— Juliette Kayyem (@juliettekayyem) March 25, 2017
Oooh, the plot thickens.