I'm sorry, what gas attack?
Courtesy of
The Independent
:
Syrian President Bashar al-Assad has reiterated that his government had nothing to do with the chemical gas incident in a rebel-held village last week that killed more than 80 people.
Allegations that his forces had deliberately poisoned civilians were ''100 per cent fabrication'', the president said on Thursday, adding that the Syrian government gave up its chemical weapons stocks as part of a 2013 agreement.
"Our impression is that the West, mainly the United States, is hand-in-glove with the terrorists. They fabricated the whole story in order to have a pretext for the attack," he said.
So essentially Assad is taking a page out of the Donald Trump playbook and calling news that he does not like "fake news."
The problem for his of course is that this man's babies were clearly dead, and there is video showing him placing their bodies into a mass grave.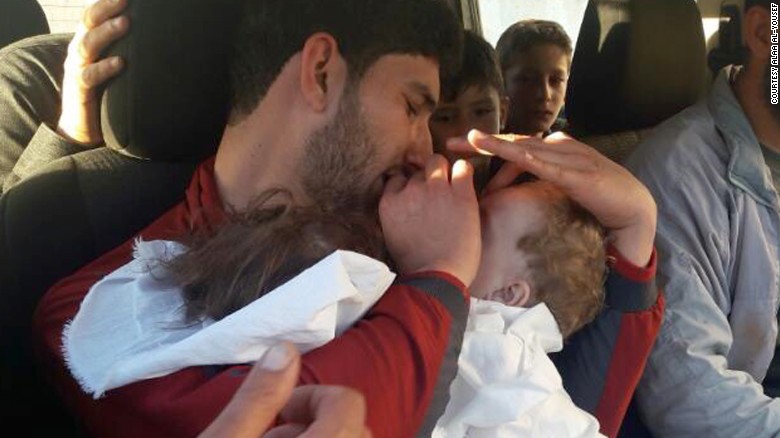 That is not something a father would do simply to frame the Syrian President.
There were of course many other pictures and video, not to mention first hand accounts by doctors, soldiers, and officials.
And now we are learning that
the US intercepted communications
from the Syrian government planning the actual attack on that rebel held village.
Assad is a liar who murders his own people. And yet he still has the support of the man who helped to put Donald Trump into the White House.
Go figure.