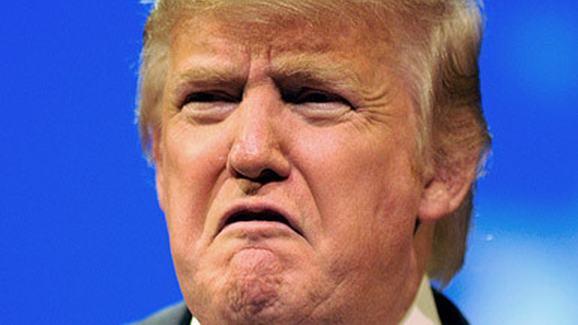 Courtesy of
Investor's Business Daily
:
Just 34% of the public approve of the job President Trump is doing, as his support among Republicans and independents tumbles, according to the April IBD/TIPP poll. Fifty six percent disapprove of the job he's doing. Approval ratings for a president haven't been this low since President Bush's last months in office.
Last month, 40% of independents approved of the job Trump is doing; just 29% approve today. Among Republicans, Trump's job approval is 74%, which represents a 14-point decline from last month.
The latest IBD/TIPP poll was taken from March 24-30, and includes responses from 904 people across the country, giving it a margin of error of +/-3.3 percentage points. The national sample of adults had 34% Democrats, 30% Republicans and 36% Independents.
Across the board, the poll has bad news for Trump.
He lost significant support among his strongest backers: white men (which dropped from 58% in March to 49% today), and rural America, which went from 56% to 41% today.
Just over a third (37%) rate Trump's handling of the economy as "good" or "excellent," which is down from 43% last month. Only a quarter of those polled give him top marks on his handling of health care.
And 35% now say that Trump is providing strong leadership for the country, compared with 49% who say it is weak.
Donald Trump cares about ratings, crowd size, and poll numbers perhaps more than any other president in history so you just KNOW this is killing him.
These are historically bad numbers and it really looks as if they are only going to get worse.