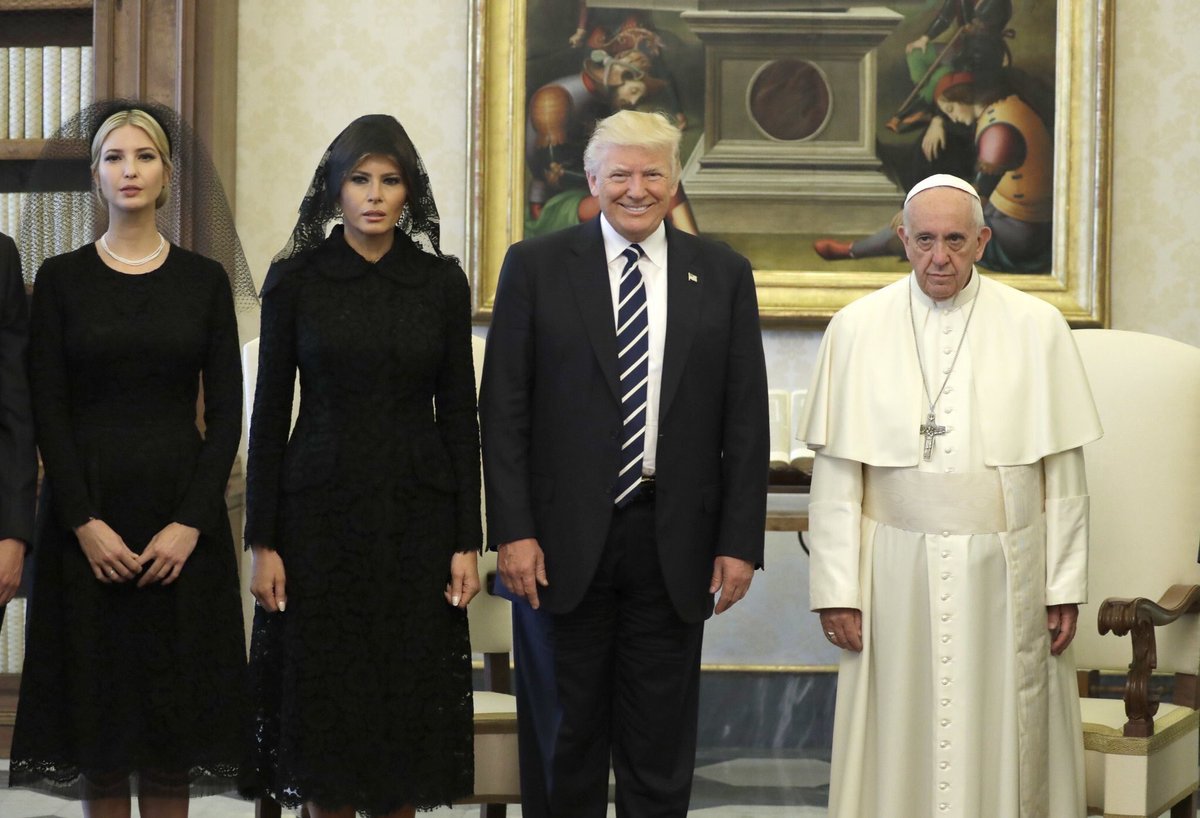 They say a picture is worth a thousand words.
I would say that this one is worth perhaps twice that many.
Have you ever seen a glummer group of people?
The only one smiling is the idiot in the early stages of dementia.
Here it looks as if the Pope cannot believe he has to actually interact with his moron as if he is the president of the United States.
After the meeting Trump
had this to say
:
"He is something," Trump said of the Pope later in the day, during a meeting with Italian Prime Minister Paolo Gentiloni. "We had a fantastic meeting. We're liking Italy very, very much and it was an honor to be with the Pope."
For his part the Pope sent Trump a rather clear message:
The Pope's gift left no questions about its symbolism, presenting Trump with an olive tree medal crafted by a Roman artist that the Pope said symbolizes peace.
"We can use peace," Trump said.
"I signed it personally for you," the Pope offered.
Like I said, a clear message.