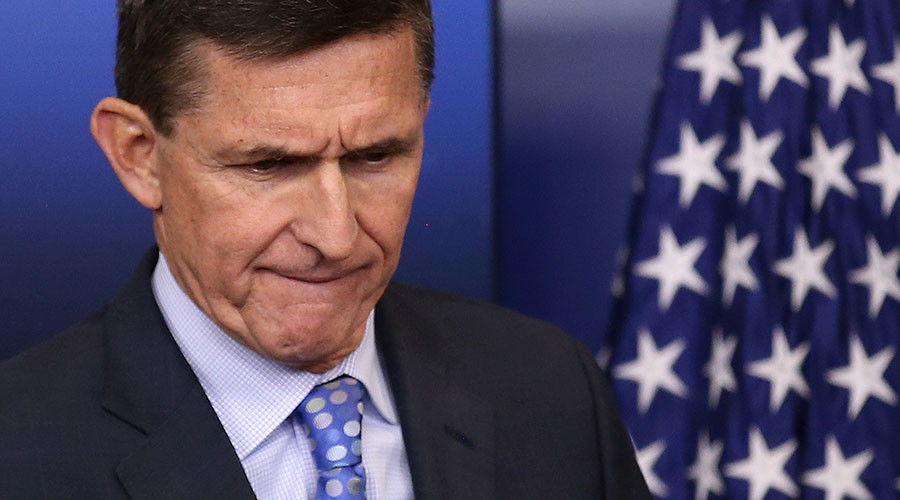 Courtesy of
CNN
:
Federal prosecutors have issued grand jury subpoenas to associates of former National Security Advisor Michael Flynn seeking business records, as part of the ongoing probe of Russian meddling in last year's election, according to people familiar with the matter. CNN learned of the subpoenas hours before President Donald Trump fired FBI director James Comey.
The subpoenas represent the first sign of a significant escalation of activity in the FBI's broader investigation begun last July into possible ties between Trump campaign associates and Russia.
The subpoenas issued in recent weeks by the US Attorney's Office in Alexandria, Virginia, were received by associates who worked with Flynn on contracts after he was forced out as director of the Defense Intelligence Agency in 2014, according to the people familiar with the investigation.
CNN learned of the subpoenas "hours before" Trump fired Comey?
Could that be the actual reason WHY Comey was kicked to the curb?
You may remember that I posted that
Keith Olbermann video on Saturday
where he suggested that there was a grand jury already in place.
We received some blow back on that but it appears that he was on the money.
In other news Donald Trump is currently losing his shit.
Courtesy of
The Independent
:
Donald Trump was so frustrated by the ongoing investigation into his administration's links with Russia he would sometimes scream at television when news concerning it came on, according to one of his advisers.
The US President has been growing increasingly enraged at his inability to control the probe exploring allegations of collusion between the Kremlin and his presidential campaign, two advisers told Politico.
According to the unidentified staff members, Mr Trump repeatedly asked aides why the allegations would not disappear and demanded they defend him publicly.
It looks like Trump is heading for that breakdown that we all predicted right after the election.