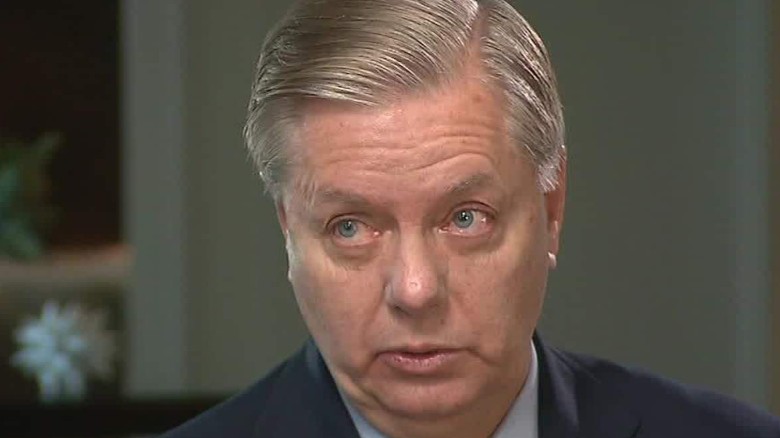 Courtesy of
Reuters
:
U.S. Republican Senator Lindsey Graham said on Tuesday he wants to know more about President Donald Trump's business dealings in relation to Russia, but that congressional investigations may have to avoid the matter if they conflict with an FBI probe.
Graham asked former Director of National Intelligence James Clapper at a Senate Judiciary subcommittee hearing on Monday whether he had concerns about Russian ties to Trump's business interests. Clapper said he could not comment because the issue could be a subject of an ongoing investigation.
CNN reported on Tuesday that Graham intended to look into Trump's business ties to see if any connections exist between Russia and the Trump campaign or the president's associates.
After this news broke yesterday MSNBC's Katy Tur tweeted this:
President Trump has hired a private lawyer to respond Lindsey Graham's questions about his Russia biz dealings.

pic.twitter.com/6fJ0zH3PGN

— Katy Tur (@KatyTurNBC) May 9, 2017
"He has no business in Russia. He has no connections to Russia."
Okay that right there is demonstrably untrue.
Has anybody else noticed that many of Trump's most recent responses to the Russia probe, such as the firing of James Comey, the attempt to play down his associations with Paul Manafort, Carter Page, and Michael Flynn, and this most recent hiring of this new lawyer, seem almost like subconscious admissions of guilt?
Or is that just me?