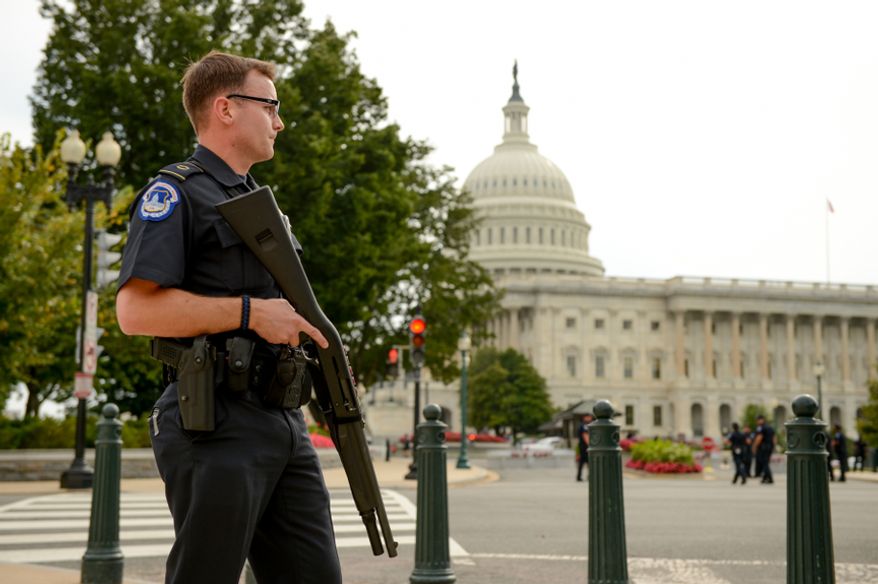 Courtesy of
McClatchy
:
House of Representatives lawmakers want $25,000 each to hire private security right away to protect them in their home districts, an unusually quick, bipartisan response to the shooting of a Republican House leader and others at a baseball practice.
A House panel has approved providing an immediate $10 million for the rest of fiscal 2017, which runs through Sept. 30, for that purpose.
Representatives could use the money to pay for an off-duty police officer or private security guard at town halls, fish fries, meet-and-greets or other public events in their districts.
The legislation would also add $7.5 million for Capitol Police to bulk up threat assessment and security measures in Washington for fiscal year 2018 — especially when lawmakers gather in groups — and $5 million for members to invest in cameras, door buzzers, key cards and panic buttons in representatives' district offices.
The Federal Election Commission is considering allowing lawmakers to use campaign funds to secure their residences, as well.
Well it's a good thing I've taken my irony shots, or this overload might put me into a coma.
Keep in mind that the House is majority Republican, and that those Republicans have fought aggressively against gun registration, back ground checks, and for allowing more citizens to have conceal carry permits.
But now that somebody has directed the gunfire which kills thousands of Americans each year in THEIR direction they want more taxpayer money to keep them safe?
No, screw that!
If they want to feel safer let them purchase their own gun, and carry it with them wherever they go.
Isn't THAT what they have been telling us to do to stay safe?