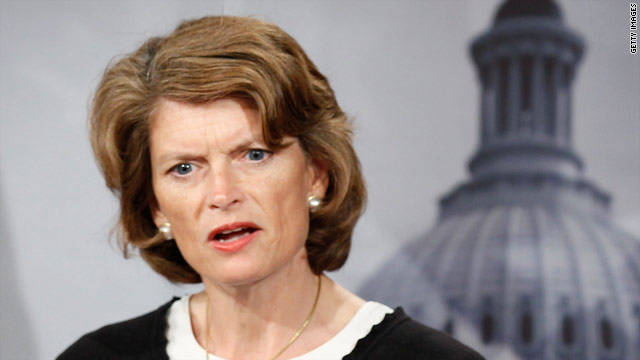 Courtesy of
Politico
:
Sen. Lisa Murkowski has assured an Alaska constituent that she's committed to preserving Planned Parenthood funding as part of a health care bill — the strongest line she's drawn yet over one of the most controversial elements of the Obamacare repeal effort.
"I am committed to ensuring that important provisions of the ACA, such as covering those with pre-existing conditions, continued support for Medicaid expansion, coverage for dependents and no lifetime limits, and funding for Planned Parenthood remain intact," Murkowski wrote in the constituent letter obtained by POLITICO.
Murkowski is one of the most important swing votes in the health care debate, making her position on Planned Parenthood potentially pivotal to the shape of the final bill. Most Republicans, as well as anti-abortion groups, want the organization defunded as part of the health bill.
In the past, Murkowski has said publicly that she doesn't think Planned Parenthood defunding should be part of the repeal effort. But she hasn't said that she would automatically vote against a bill that included it.
Well damn, I'm actually impressed by this.
It is not often that Murkowski takes a political stance that some lobbyist is not paying her to take, so this is to be celebrated.
And having said this out loud, I really don't think that Murkowski can renege on this position without it essentially dooming her reelection chances, so I am pretty confident that she will stand by it despite the pressures put on her by her fellow Republicans.
Look I know it's not much, but she is all we Alaskans have by way of ethical politicians representing us in Washington.
Besides her we only have Dan "Koch brothers' bitch" Sullivan and Don "How much will you pay me for my vote" Young.
Sometimes Lisa can be as wishy washy as they come, but if she stands by this decision, and I really think she will, she has essentially ensured that Trumpcare is dead in the water.