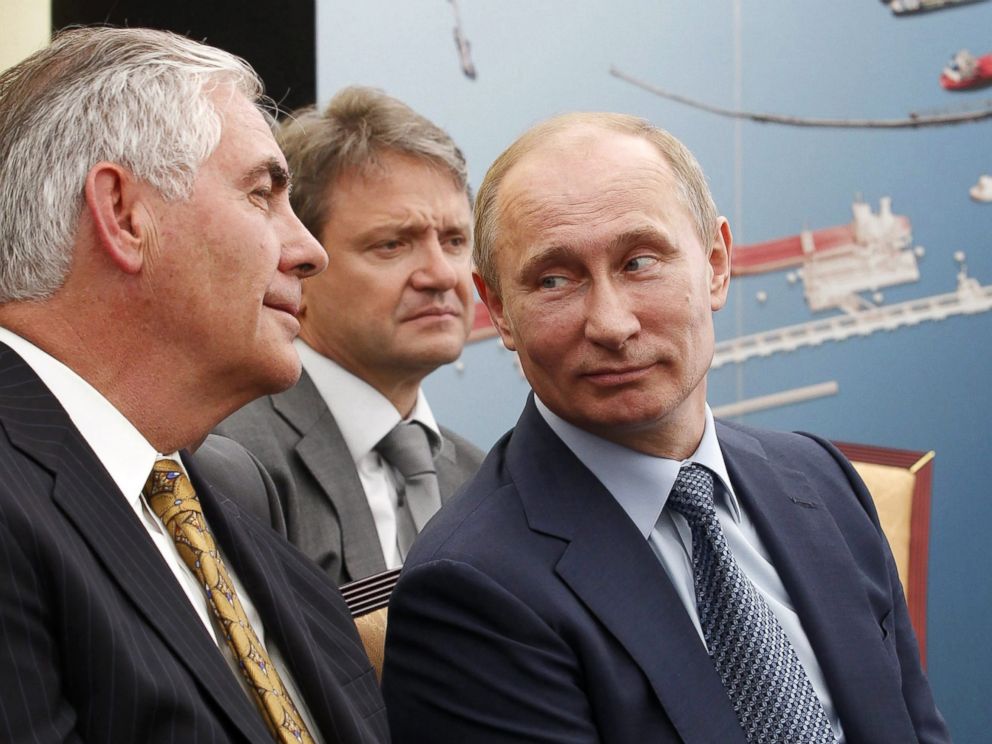 Remember who you work for.
Courtesy of
Politico
:
The Senate on Wednesday overwhelmingly approved a bipartisan package of new Russia sanctions that also lets Congress block President Donald Trump from easing or ending penalties against Moscow, the year's most significant GOP-imposed restriction on the White House.
The 97-2 vote on the Russia sanctions plan capped a week of talks that demonstrated cross-aisle collaboration that's become increasingly rare as Trump and the GOP push to repeal Obamacare without any Democratic votes. Senators merged the sanctions package with a bipartisan Iran sanctions bill that's on track for passage as soon as this week, complicating the politics of any future veto threat from the Trump administration.
"It's particularly significant that a bipartisan coalition is seeking to reestablish Congress, not the president, as the final arbiter of sanctions relief, considering that this administration has been too eager — far too eager, in my mind — to put sanctions relief on the table," Minority Leader Chuck Schumer (D-N.Y.), who pressed hard for the strongest possible anti-Russia bill, said in a floor speech. "These additional sanctions will also send a powerful, bipartisan statement that Russia and any other nation who might try to interfere with our elections will be punished."
This is a real shot across the bow of the Trump Administration which has shown great hesitancy in pursuing further sanctions against Russia.
But don't take that from me, take it from Secretary of State Rex Tillerson who
warned against these sanctions
:
Secretary of State Rex Tillerson warned Congress on Wednesday against passing any further sanctions against Russia that would prohibit "dialogue" with the country on issues like counterterrorism.
At a House Foreign Affairs Committee meeting Tuesday, Tillerson said that he agrees with Congress that Russia needs to be punished for meddling in the 2016 election, but asked lawmakers for "flexibility."
"I certainly agree with the sentiment that has been conveyed by several members from both parties that Russia must be held accountable for its meddling in U.S. elections," Tillerson said.
"I would urge Congress to ensure any legislation allows the president to have the flexibility to adjust sanctions to meet the needs of what is always an evolving diplomatic situation."
Boy nothing says "We did not collude with the Russians to steal this election," like trying to water down the sanctions designed to punish them from stealing our election, don't you think?
It is like they are so lacking in self awareness they have NO idea how all of this looks.
Or perhaps they are simply so arrogant, they don't care.