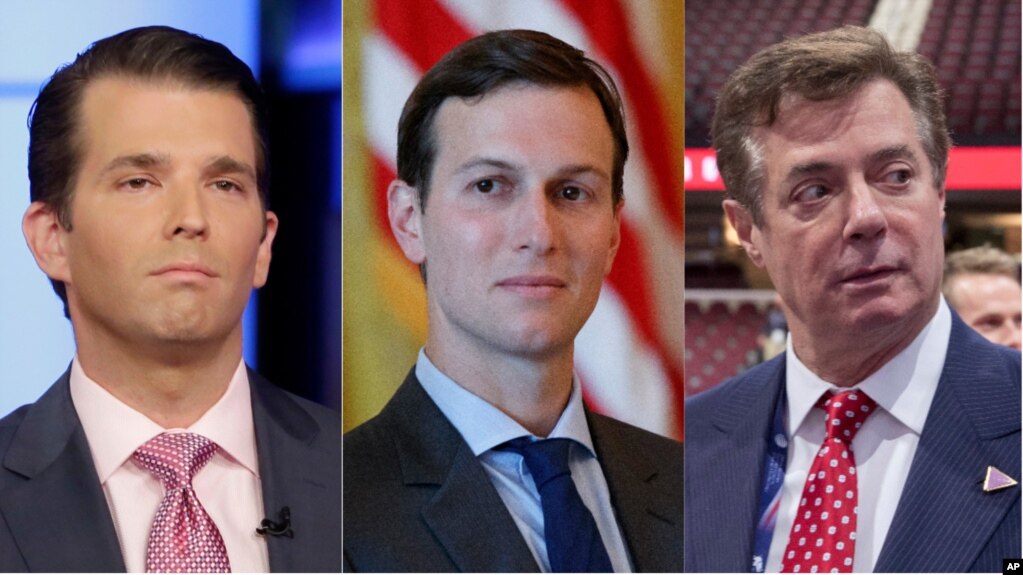 Courtesy of the
Independent
:
Jared Kushner, Donald Trump Jr and former Trump campaign manager Paul Manafort are to testify before the US Senate Judiciary Committee in relation to a meeting with a Russian lawyer who promised to provide incriminating information about Hillary Clinton.
The meeting has come under intense scrutiny as part of investigations into Russian interference in the 2016 US election and possible collusion on the part of the Trump campaign.
Mr Trump Jr and Mr Manafort are to appear in front of the committee on July 26, but Mr Kushner is due to appear on July 24 in a closed session.
Mr Kushner's lawyer Abbe Lowell said his client is voluntarily cooperating with the congressional probes into the now notorious meeting.
In addition, Natalia Veselnitskaya, the Russian lawyer who organised the meeting with Mr Trump Jr, has also said she would be happy to testify.
Oh I am DEFINITELY clearing my calendar to watch this.
I just wish that Kushner's was an open door testimony as well.
Maybe he is just afraid that people will mock his little boy voice if he appears on television.
But don't worry he is certainly not out of the woods yet.
Courtesy of
Newsweek
:
The Congressional oversight body that holds U.S. employees accountable and exposes government fraud and abuse voted unanimously Wednesday to investigate why senior Trump administration officials have been granted security clearances.
Senior advisors to the president, Jared Kushner and Ivanka Trump, former National Security Advisor Mike Flynn, and Attorney General Jeff Sessions were all given security clearances after "omitting significant information about foreign contacts from their applications," said a statement from Illinois House Representative Raja Krishnamoorthi.
And the noose gets a little bit tighter.
P.S. After I wrote this I saw a few talking heads on TV suggesting that Junior and Manafort would be idiots to agree to show up for this hearing, and I got a little worried.
But then Senator Dianne Feinstein came along to
put those concerns to rest
:
Sen. Dianne Feinstein (D-Calif.) said Thursday she isn't concerned about Donald Trump Jr. and Paul Manafort agreeing to testify before a Senate panel, because if they don't "they'll be subpoenaed."
"Am I concerned? No, I'm not concerned, because if they don't they'll be subpoenaed," Feinstein, the top Democrat on the Senate Judiciary Committee, told reporters.
And there you have it.
Junior and Manafort might TRY to avoid testifying next week, but they will ultimately testify one way or the other.