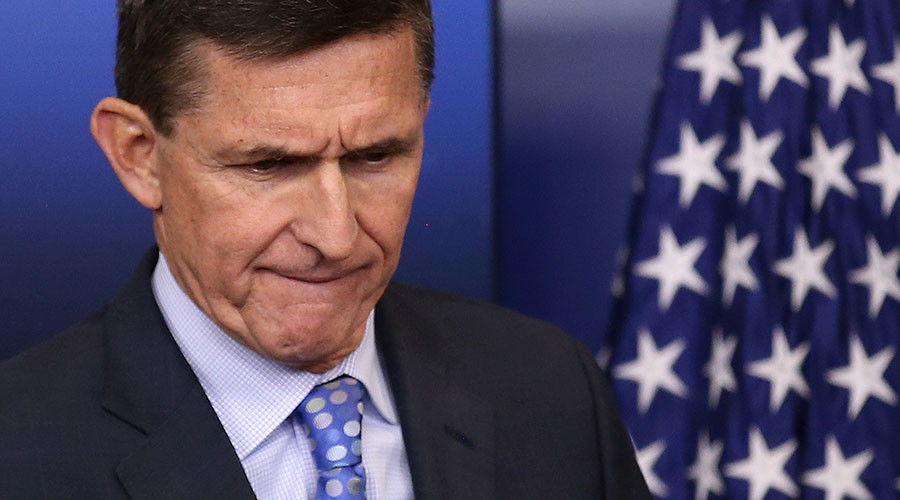 Courtesy of
Bloomberg
:
Former National Security Adviser Michael Flynn plans to set up a fund to raise money to pay his legal bills stemming from multiple investigations into possible Trump campaign ties to Russia, according to a person close to Flynn.
Flynn may become the first associate of President Donald Trump to begin raising money for legal costs associated with the Russia investigation, though others also are weighing how to finance their legal defenses. So far, Trump's campaign organization has only footed legal bills related to the investigation for the president's oldest son, Donald Trump Jr., according to records of expenses through the end of June.
Even if Flynn is never charged with a crime, his legal costs could reach hundreds of thousands of dollars, said William Jeffress, a lawyer with Baker Botts. The tab could easily climb to $1 million for a criminal defense, Jeffress added.
Legal preparations to establish Flynn's defense fund are already underway, said the person close to Flynn.
I wonder how many Russian checks he will receive?
So now I have to wonder if those hints that Flynn is working with the FBI are in fact true, since one might think that cooperating would greatly reduce his legal expenditures.
I do think however that Flynn is only the first who will be seeking this kind of monetary support.
I have heard that there are many in the White House, even everyday staff, who are also being forced to lawyer up as the FBI and Robert Mueller probe deeper and deeper.
And that would include former Trump campaign communications adviser Michael Caputo who is now
raiding his children's college funds
in order to pay his attorney fees due to these investigations.