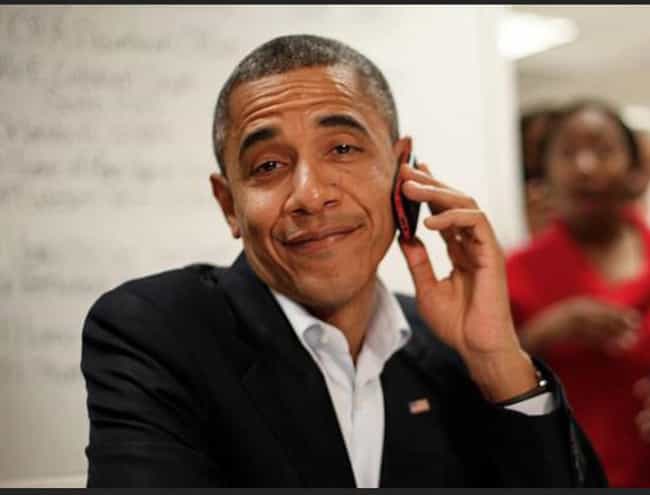 Seriously? You think this is MY fault?
Courtesy of
Media Matters
:
Fringe media supporting President Donald Trump have claimed that former President Barack Obama violated federal law and is acting as a "shadow president" because he has talked to former and current foreign leaders since the end of his presidency. The claims, which have at least partially been parroted on Fox News, are an extension of conservative media's ongoing conspiracy theory that Obama runs a "shadow government."
Since Trump's inauguration, conservative outlets have baselessly claimed that Obama is running some kind of "shadow government," a conspiracy theory which has since been invoked by a Republican congressman and by one of Trump's attorneys. The right-wing hysteria took on a new level of feverishness after Obama met with a handful of former and current world leaders, some of whom he worked closely with as president.
Pro-Trump fake news purveyors were quick to attack Obama for his post-presidency activities. Several websites, including American Today, Patriots On The Right, US Postman, and USA Daily Time, claimed in June that Obama was "undermining President Trump" while "advertis[ing]" his "shadow government." They suggested that Obama had "committed treason" and "violated" the Logan Act, a law barring private citizens from interfering with American foreign policy and for which no one has ever been prosecuted. The Federalist Tribune and The Washington Feed also asserted that Obama would get "a lengthy jail sentence" as a consequence of the law. Eventually, more fake news purveyors continued to push the false narrative, with Mad World News, USA Newsflash, GOP The Daily Dose, The Angry Patriot, Global Politics Now, Freedom Daily, US Advisor, ENH, and Before It's News joining in.
Additionally, "alt-right"-affiliated Infowars and fake news purveyors Conservative Fighters, TruthFeed, and Red Rock Tribune hyped a Daily Caller piece suggesting Obama was a "shadow president." "Alt-right"-affiliated The Gateway Pundit also called Obama a "shadow president" who "may be breaking the Logan Act."
As you might imagine Sarah Palin also jumped on this bandwagon with both feet. First off the only person undermining Donald Trump's presidency right now, is Donald Trump.
The guy is like an unhousebroken monkey climbing the curtains and crapping all over everything.
To blame former President Obama for what is happening is both sad and pathetic.
Secondly damn do I hope that Obama is out there mending fences and explaining to the leaders of other countries that this orange tinted asshole does NOT represent the majority of the American people.
We need a good will ambassador right now like never before, and let's face it, who better than Barack Obama?