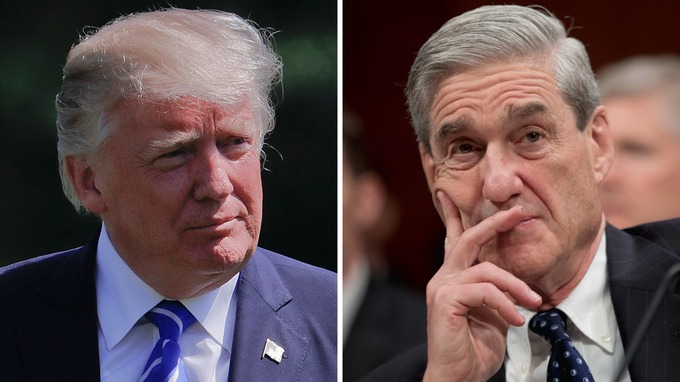 Courtesy of
USA Today
:
President Trump has publicly called the widening federal investigation into Russia's election meddling a "witch hunt." But through his lawyer, Trump has sent private messages of "appreciation" to special counsel Robert Mueller.
"He appreciates what Bob Mueller is doing,'' Trump's chief counsel John Dowd told USA TODAY in an interview Tuesday. "He asked me to share that with him and that's what I've done.''
Trump's legal team has been in contact with Mueller's office, and Dowd says he has passed along the president's messages expressing "appreciation and greetings'' to the special counsel.
"The president has sent messages back and forth,'' Dowd said, declining to elaborate further.
Okay I think we have all seen enough movies about the Mafia to recognize this tactic.
This is like when Tony Soprano sends some ravioli out to the FBI guys sitting in the van monitoring one of his restaurants.
It is meant to unnerve the agents and keep them off balance while he continues conducting his illegal business right under their noses.
Of course Tony Soprano was never up against anybody like Robert Mueller before.
This courtesy of
Law Newz
:
Donald Trump's messages to Robert Mueller are not only unusual, but could be the basis of an obstruction of justice accusation. Jimmy Gurulé, a law professor at Notre Dame University and a former U.S. Assistant Attorney General under the first president Bush, told LawNewz.com that the messages leave the president vulnerable, legally speaking, because these could be construed as intimidation.
Gurulé said that anything Trump tells him could be used against him in the Russia collusion investigation. Also, the messages themselves could be construed as an attempt to influence the probe.
"'I'm watching you.' How else could it be interpreted?" Gurulé said. ' Thank you for conducting an investigation into my campaign. Thank you for conducting an investigation into my son and my son-in-law.'"
If nothing else, this sort of thing leaves the president vulnerable.
Trump seems to think he is dealing with one of the many small business people he swindled who were too intimated by his wealth and fame to fight back.
But Bob Mueller is not the owner of some mom and pop plumbing company, he is the former head of the FBI and has been taking down scum like Donald Trump since the 1970's.
Trump can play all of the games that he wants, but clearly Mueller is keeping his eyes on the prize.
Which is why the FBI apparently
raided former Trump campaign manger Paul Manafort's home
in the wee hours of the morning last month.
Perhaps Trump ought to call and thank him for THAT.