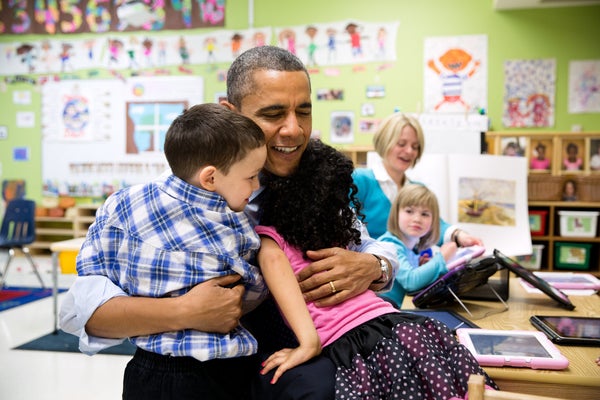 Courtesy of
NBC Chicago
:
Former President Barack Obama got a special treat for his birthday this year - his very own holiday.
Governor Bruce Rauner signed into law Friday a measure to designate Aug. 4 as "Barack Obama Day" across Illinois.
The newest state holiday will be celebrated each year on the 44th president's birthday, beginning in 2018.
The holiday will be "observed throughout the State as a day set apart to honor the 44th President of the United States of America who began his career serving the People of Illinois in both the Illinois State Senate and the United States Senate, and dedicated his life to protecting the rights of Americans and building bridges across communities," Senate Bill 55 reads.
You mark my word folks, someday this will be a national holiday.
It may not happen within my lifetime, these things can take time, but it will definitely happen.
We were fortunate enough to have lived through one of the most consequential presidencies in our history, and that will become ever more clear with the passage of time.
In twenty years I expect to see Obama National Airport, Obama High School, and many, many Obama avenues and parkways.
Some day the whole country will celebrate the man who the Republican party tried desperately to destroy, and some how that makes it all the sweeter.