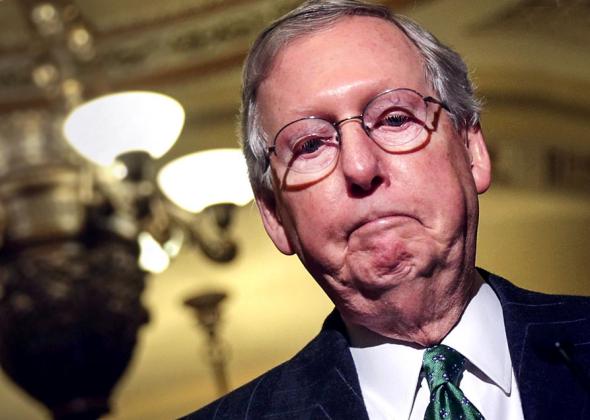 Courtesy of
WPL
:
Senate Majority Leader Mitch McConnell made a surprise appearance at a Republican event Saturday morning ahead of the Fancy Farm picnic this afternoon.
McConnell initially expected to be absent because he had delayed the Senate's August recess in order to pass a bill to repeal Obamacare. But U.S. senators and representatives headed home after the effort's failure last week.
"I choose not to dwell on situations where we come up a little bit short," McConnell told a crowd of Republicans at Graves County High School.
"Even on the night when we came up one vote short of our dream to repeal and replace Obamacare, here's the first thing I thought about: feel better, Hillary Clinton could be president."
Jesus Christ!
Currently in office we have a desperately unqualified psychopath who seems determined to destroy the country, as well was the Republican party, and this asshole's hatred of Hillary Clinton is so intense that he still feels the election turned out for the best.
I can tell you one thing.
If Hillary HAD won the rest of the world would not currently be thinking that we had all lost our damn minds.