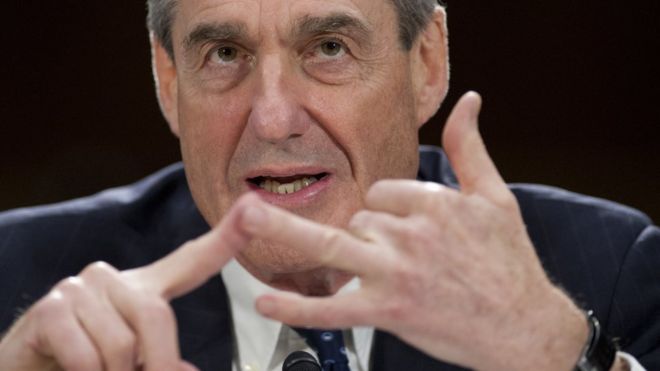 Courtesy of
NBC News
:
Special Counsel Robert Mueller has tapped multiple grand juries, including juries in Washington and Virginia, in an effort to gather evidence in the ongoing federal investigation into Russia's meddling in the U.S. presidential election, three sources familiar with the matter told NBC News.
The Wall Street Journal reported Thursday that Mueller had impanelled a separate grand jury in Washington, but sources familiar with the matter say that Mueller is using existing grand juries in both Washington and Virginia.
As NBC News has previously reported, the FBI, with the help of the Treasury Department, the CIA and other agencies, is examining evidence of possible contacts, money transfers and business relationships between a variety of Trump associates and Russian officials, the sources say.
Records related to business transactions for former campaign chairman Paul Manafort and former National Security Advisor Michael Flynn are among the documents that have been subpoenaed through the grand jury process.
So apparently the initial reporting that Mueller had impaneled a special grand jury just to look into the Russia matter was not accurate, but instead we learn that there are in fact two. (Actually to be precise it is two that we KNOW OF right now. There could in fact be more.)
Personally I think that is even worse news for Trump and his associates, because it could mean that the Virginia grand jury is gathering information about financial deals that Trump, his family and his associates, had with Russia, while the D.C. grand jury could be investigating Trump's attempts to interfere with the FBI investigation and the firing of James Comey.
The New York Times
is reporting that both grand juries have already started issuing subpoenas for financial records and documents concerning business deals.
All in all it appears that the more we learn, the worse it looks for Donald Trump and his supporters.