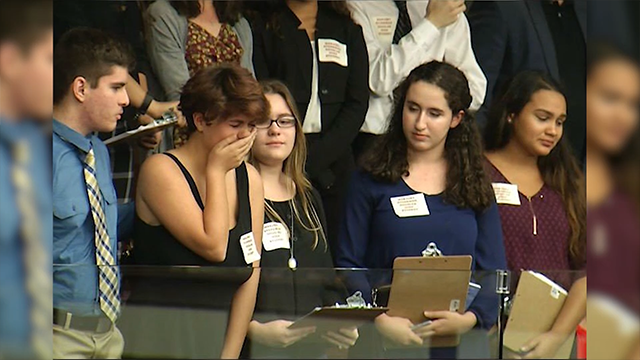 Stoneman Douglas students watch as Florida legislators reject ban on assault weapons.
Courtesy of
CNN
:
What's more of a public health risk -- assault weapons or porn?
Almost a week after 17 students and teachers were gunned down at a Florida high school, the state legislature voted 71-36 Tuesday against a measure to consider a ban on semi-automatic weapons.
But they declared pornography to be public health risk.
This almost too stupid to address.
And it just goes to show that Republicans fear sex far more than they do actual instruments of death.
Somebody should ask one of them, "When was the last time that an adult video caused something to go off accidentally which killed an innocent bystander?