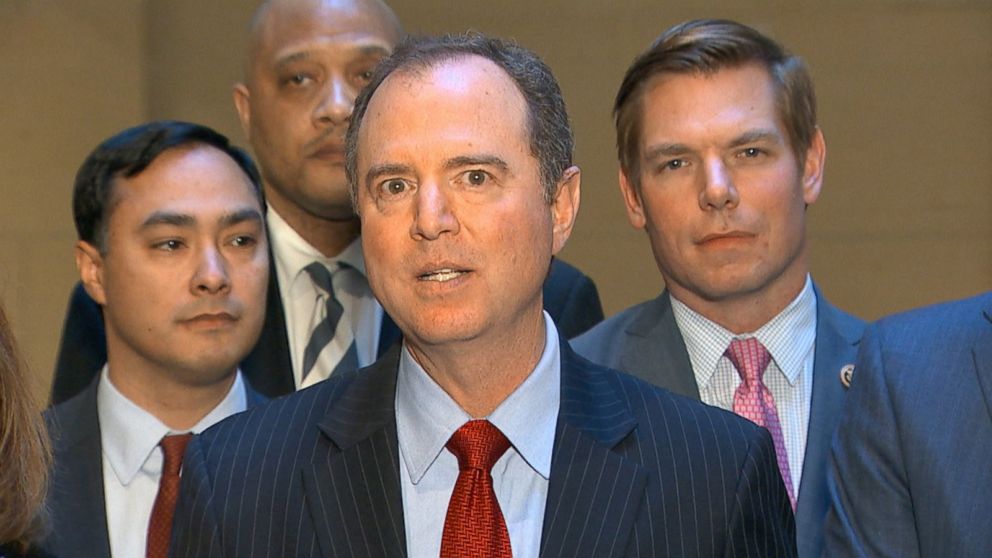 Courtesy of
CNBC
:
Democratic members of the U.S. House of Representatives Intelligence Committee said on Tuesday they would keep investigating Russia and the 2016 U.S. election, despite a decision by Republicans on the panel to shut down the probe.
"We are going to do our best to continue our work. There are individuals who want to cooperate with our committee and share information, and will continue to do so," said representative Adam Schiff, the committee's top Democrat.
"We will be putting together a report that will set out for the country what evidence we have seen to date," he said.
The Democrats also released a 22-page status report on the investigation, listing lines of inquiry they feel should be pursued and more than 30 witnesses the committee has still not interviewed.
They included Reince Priebus, a former Trump White House chief of staff, and former White House spokesman Sean Spicer, as well as Natalia Veselnitskaya, a Russian lawyer who participated in a June 2016 meeting with Trump's son Donald Jr. and other close Trump associates.
Among the concerns in the status report were "credible allegations as to the use of Trump properties to launder money by Russian oligarchs, criminals, and regime cronies."
It also questioned whether "candidate Trump's financial exposure via Deutsche Bank or other private loans constituted a point of leverage that Russia may have exploited and may still be using?"
The report said the committee should request related documents and hear testimony from Deutsche Bank, "via subpoena if necessary," to evaluate such allegations.
I am not sure how much the Democrats on his committee can accomplish without support from the Republicans, but let's face it they never really had it to begin with.
However the findings of the Republicans that there was no credible evidence that the Russians had developed a preference for Donald Trump over Hillary Clinton did not go down well even with some House Republicans.
Including Trey "Benghazi, Benghazi, Benghazi" Gowdy.
Courtesy of
Politico
:
A top Republican on the House Intelligence Committee distanced himself Tuesday from one of the panel's most explosive findings in its Russia investigation — that the FBI, CIA and NSA overplayed their hand when they declared Russia preferred a Donald Trump victory in the 2016 election.
Rep. Trey Gowdy of South Carolina said that the evidence gathered by the committee clearly showed Russia's disdain for Trump's rival, Hillary Clinton, and was "motivated in whole or in part by a desire to harm her candidacy or undermine her Presidency had she prevailed."
I never really had any faith that this committee would find anything worthwhile anyhow, not with Trump lapdog Devin Nunes undermining the investigation.
And I am not super stoked about the Senate investigation either.
No the smart money is on Robert Mueller.
Mueller is laser focused on getting to the truth, and I have every confidence that he will do that very thing.