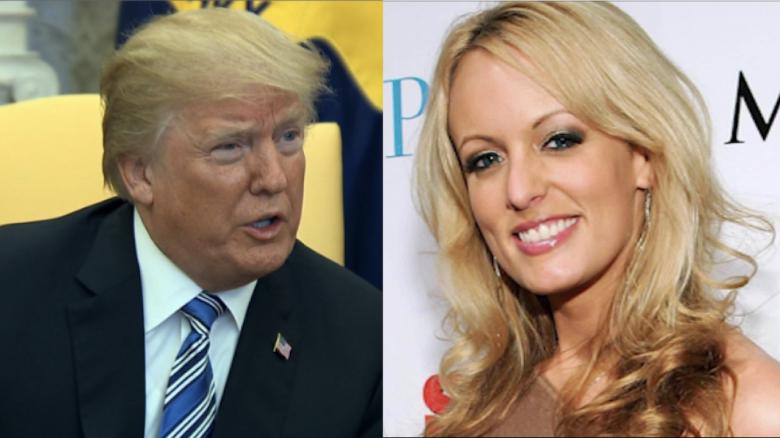 Courtesy of
NBC News
:
Adult film star Stormy Daniels is offering to give back the $130,000 she was paid for her silence so she can speak freely about President Donald Trump and release any text messages, photos and videos she might have.
The actress, whose real name is Stephanie Clifford, made the offer Monday in a letter to Trump's private attorney Michael Cohen, who brokered a nondisclosure agreement with her shortly before the presidential election.
The letter is also being sent to Lawrence Rosen, an attorney who has identified himself as representing Mr. Cohen, and to EC LLC, a company Cohen formed in connection to the agreement and payment made to Clifford in October 2016.
The letter says the money would be wired to an account designated by Trump by Friday. In return, Clifford would be allowed to "speak openly and freely about her prior relationship with the president and the attempts to silence her and use and publish and text messages, photos and videos relating to the President that she may have in her possession, all without fear of retribution or legal liability," the letter says.
"This has never been about the money," Clifford's lawyer, Michael Avenatti, told NBC News on Monday.
"It has always been about Ms. Clifford being allowed to tell the truth. The American people should be permitted to judge for themselves who is shooting straight with them and who is misleading them. Our offer seeks to allow this to happen."
Oh damn, Stormy Daniels is playing hardball here.
She knows she stands to make significantly more in a tell all book, and possible movie rights (And not just porno movie rights), than she will if she stays quiet.
I have also heard from her attorney that there are several people willing to pay the million dollar fine for breaking her non-disclosure agreement if she talks.
Apparently Trump and his attorneys managed to temporarily kill that 60 Minutes interview, but it does not appear that they are going to be able to keep this woman quiet for much longer.
Whatever story she has to tell it MUST be damn good.