These are pictures taken during a commercial break in the Republican debate.
Notice that he has grabbed hold of Paul's wrist.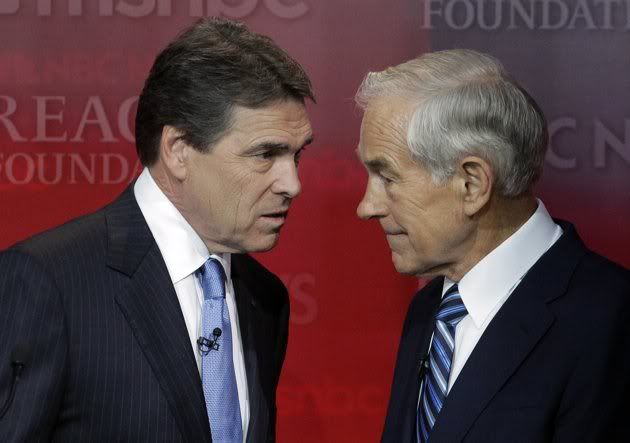 What do you think he needed to lean in so close to say? I doubt it was reasonable.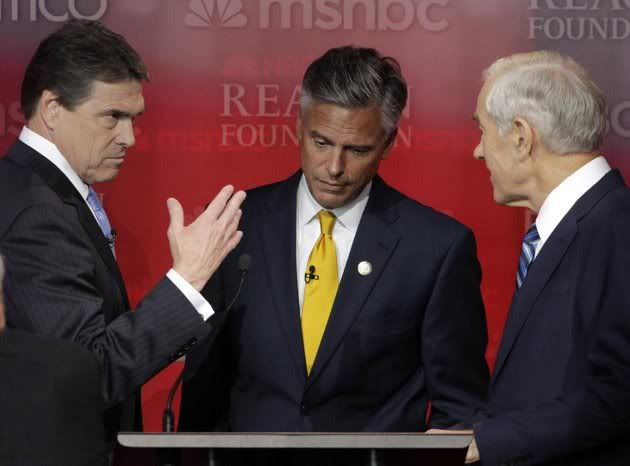 Jon Huntsman decides to step in between them to protect Ron Paul.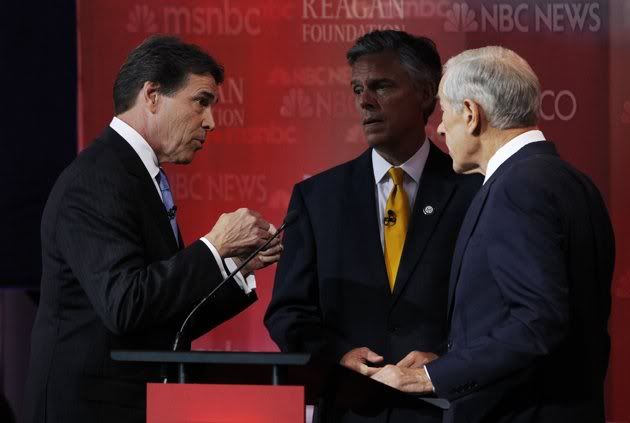 I fucking hate bullies! And though I am not sure what was said here, I can certainly tell from Perry's body language that he was trying to intimidate Ron Paul, who might be a nut, but he is a harmless nut, and does NOT deserve to be disrespected in this manner!
(Big Hat tip to
Market Ticker Forum
.)
Update: I have no idea if this means I have slipped into an alternate universe or just eaten a batch of bad mushrooms, but somehow I found myself in agreement with the
Sea O'Pee
on Rick Perry and his bullying techniques. I will try to make sure that NEVER happens again.
I mean talk about "jumping the shark!"