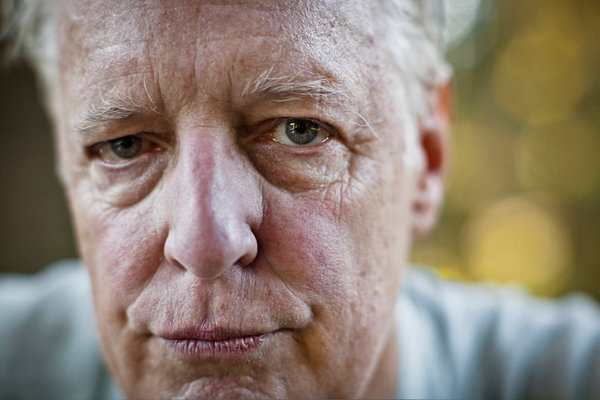 The videos are not embeddable, but you can watch Part One
here
, and Part Two
right here
. They are really quite excellent and well worth the ten and a half minutes it will take to watch them. (By the way in part two is where Joe holds forth with his opinion on babygate.)
After dismissing a couple of requests for an interview on the Joe McGinniss e-mail kerfuffle I am about to grant an interview with somebody who does NOT have an agenda to protect Sarah Palin while at the same time destroying Joe's credibility.
Hopefully that will be made available sometime next week, and will clear up a number of misconceptions.
Update: I thought this would be a good place to insert Tina Dupuy's
excellent review
of Joe's book:
The book does illustrate how she rose to fame. It demystifies why Sarah does the things she does (spoiler alert: she's a narcissist).
I compiled the list of Sarah Palin's media feuds, mostly because it's hilarious. What I've observed about her is she never takes the proverbial high road. So of course she's threatening to sue McGinniss' publisher. The greatest defense against slander is the truth. And truth is something Palin has feuded with more than anything else.
The Rogue paints a more complete picture of Sarah than has been written before. It's a quick read. It's also a sincere love letter to the state of Alaska. There are things that are interesting if we needed to find something politically damaging to her (we don't). For example, she raised taxes when she was mayor of Wasilla. Sales taxes even. She signed off on a half cent sales tax increase to pay for a stadium in Wasilla. I talked to a colleague of one of the lawyers who vetted Palin for the '08 election (check out that unnamed source) and he said Palin was brought on because she was thought to be a moderate. She had worked with both Republican and Democrats in her state and in her city to get things done. And then she became the campaign Kraken with a quarter million dollar wardrobe accusing her "enemy" of pallin' around with terrorists.
What's interesting about Joe's book is that he really illustrates just how much of a mirage Palin has been to her supporters. Her perfect appearance on the horizon is diminished with each step closer to her. Which is why Republicans are not clamoring for her to run for president. The right can no longer dismiss all criticism of Palin as just liberals who hate her for not aborting her Down Syndrome child. No, now the right suspects she's incompetent too. They now agree with us. As they say in the south, she ain't right. And instead of being a divisive figure – she's bringing left, right and in betweens together in their mutual disdain for her. Poetic.
Now THAT is a review from a journalist who actually read the damn book!
Gee I wonder if Tina now has second thoughts about her out of hand dismissal of babygate?