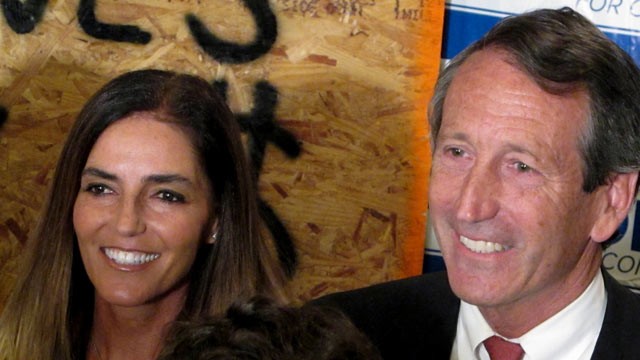 Mark Sanford and his Argentinian mistress.
Courtesy of the
Washington Post
:
Mark Sanford has won the South Carolina special election in a competitive race for what in normal circumstances is a safe Republican seat.
The former governor beat Democrat Elizabeth Colbert Busch, the sister of comedian Stephen Colbert Busch, for the state's 1st congressional district.
The AP called the race for Sanford, with the Republican leading Colbert Busch 54 percent 46 percent.
I have to admit that I NEVER thought that this slimy POS could win this election.
Just goes to show that I gave much too much credit to the people of South Carolina.
Oh well, I hope that they, and the Republican party, are happy with their choice.