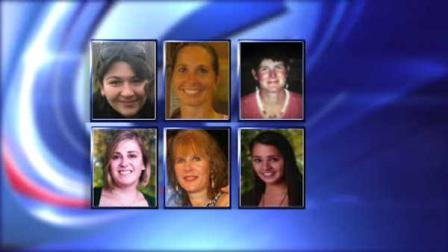 Courtesy of
ABC
:
The Congressional Medal of Honor Society is in Newtown, Connecticut, to honor six educators killed in the December elementary school massacre with its highest civilian award.
The society says Rachel D'Avino, Dawn Hochsprung, Anne Marie Murphy, Lauren Rousseau, Mary Sherlach and Victoria Soto exemplified courage, sacrifice and selflessness in trying to protect students from the gunman at Sandy Hook Elementary School.
The women's families will be presented with the Citizen Honors Medal during a ceremony Monday afternoon at Newtown High School.
The organization, which is made up of Medal of Honor recipients, also will present its Certificate of Commendation to all of the other teachers and staff of the Sandy Hook Elementary School.
The other day some jerk suggested that Gabby Giffords was not a hero, and that the true heroes are members of the military.
I would respectfully suggest, with no disrespect for the military members, that fighting back from a shot to the head, and then to stand up ion the face of overwhelming adversity to demand a change to the gun laws in this country so that others will not be victimized in a similar manner is the VERY definition of courage.
And I feel the same for these courageous educators.
While bravery on the field of battle is certainly worthy of respect, walking unarmed toward a young man wielding an assault rifle to stop him from killing your students is an entirely different level of bravery.
These women were not trained for this, nor should they be, and yet they did not hesitate to put their fragile bodies between their young students and the barrage of flesh ripping bullets that this mentally ill person fired from a weapons that the NRA has fought so hard to allow access to in this country.
And the disgusting part is that with the example of Gabby Giffords and the Sandy Hook six to inspire them, STILL our politicians cannot find the courage to stand up to a lobbyist group with an e-mail list.