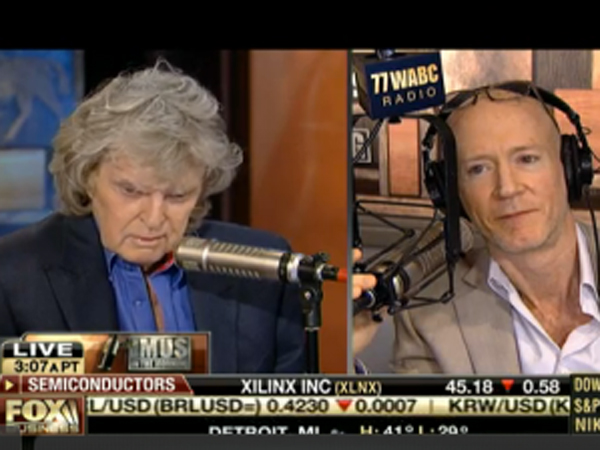 Courtesy of
Philly.com
:
Radio personality Don Imus and his program's executive producer emphatically apologized to a group of Satanists on Imus' show Tuesday morning for the producer advocating the group "should be shot" during an on-air segment last Thursday.
The apologies by Imus and producer Bernard McGuirk came one day after philly.com and other news websites reported that a group called The Satanic Temple, which has proposed erecting a statue of Satan outside the Oklahoma Statehouse, demanded an apology from McGuirk.
"They should be able to put the statue up and then they should be shot right next to it," the commentator, Bernard McGuirk, said on the Imus in the Morning show that aired last Thursday. "And then we take it down."
The group also demanded a response from Fox Business, which airs the show on the television channel each morning.
McGuirk, who made the initial remarks during a segment with Imus called "Mensa Meeting," also retracted his comments that attributed Satanism to evil.
"My comments were rooted in ignorance. Satanists, they do not promote evil, a la Charles Manson or Hitler," McGuirk said. "Regardless, I don't want to see anyone shot. That's the truth of the matter. So I do apologize unequivocally."
If I were a member of the Satanic Temple (And I'm not despite what others might think) I would not hold my breath waiting for Fox Business to apologize to them.
However having said that I am pretty impressed that Imus and this McGuirk guy did so.
Of course in the case of Imus he has already been burned once by comments
he made back in 2007
, when he referred to the Rutgers Women's Basketball Team as "nappy-headed hos."
Well good for the Satanic Temple for standing up for themselves and getting an actual apology from somebody associated With Fox. And you thought simply walking on water was miraculous.