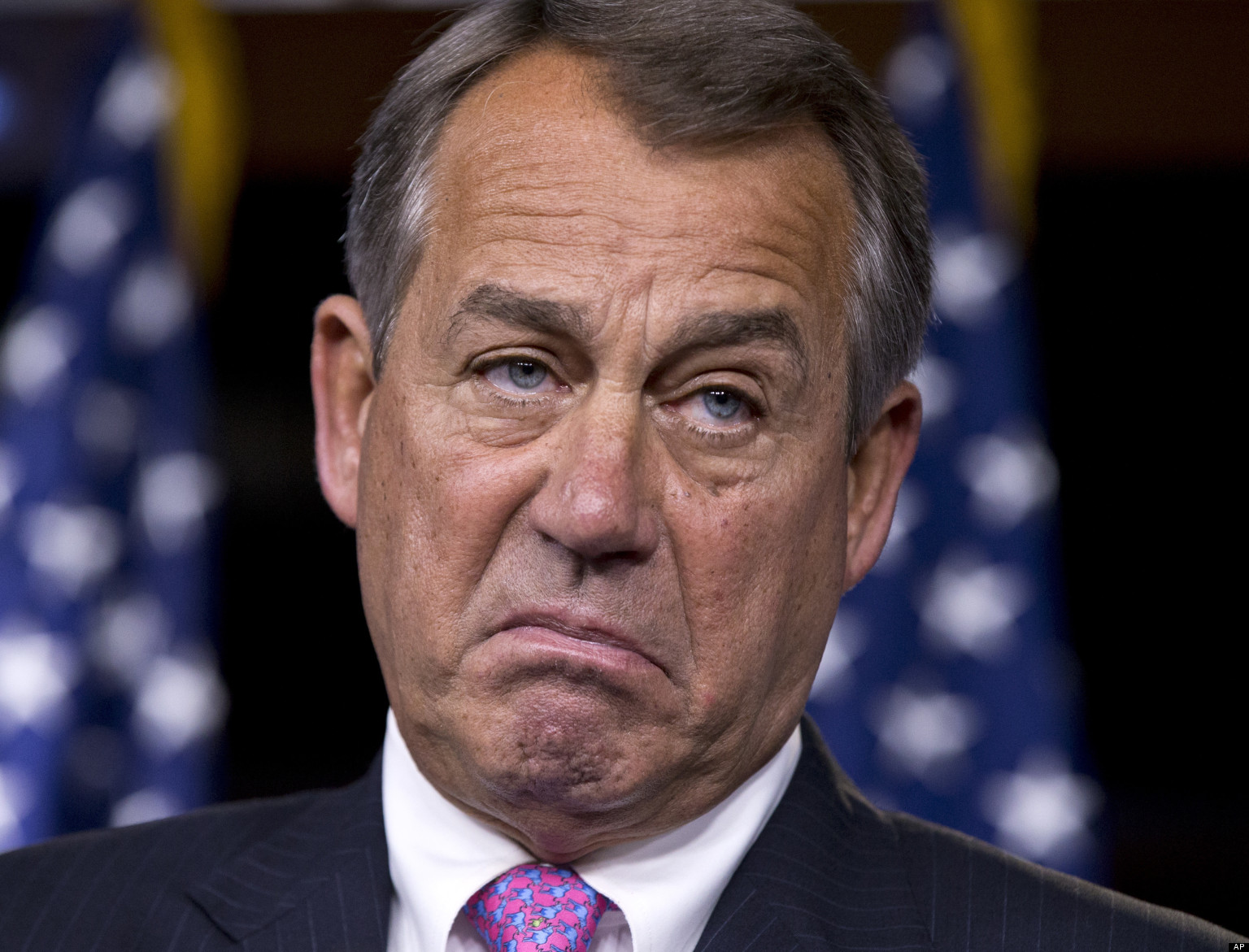 Courtesy of
AOL News
:
In a stunning move, House Speaker John Boehner informed Republicans on Friday that he would step down at the end of October, giving up his coveted leadership post and his seat in Congress in the face of hardline conservative opposition.
The 13-term Ohio Republican shocked his GOP caucus early Friday morning when he informed them of his decision in a closed-door session. It came one day after the high point of Boehner's congressional career, a historic speech by Pope Francis to Congress at Boehner's request.
Rep. John Mica, R-Fla., said Boehner "just does not want to become the issue. Some people have tried to make him the issue both in Congress and outside."
Yeah I think that Boehner realizes that the writing is on the wall concerning his chances for be elected Speaker again, and its getting out while the getting is good.
The Right Wing has been gunning for him for years now and it was only a matter of time before they wore his old orange ass out.
I cannot begin to imagine what kind of yahoo the Republicans might elect to take his place, but I imagine that the partisanship in the House is only going to get much worse going forward.
But hey, maybe at least this time maybe they will elect a guy who does not cry every time the wind blows.
In front to the Pope and everything. That is just pathetic.