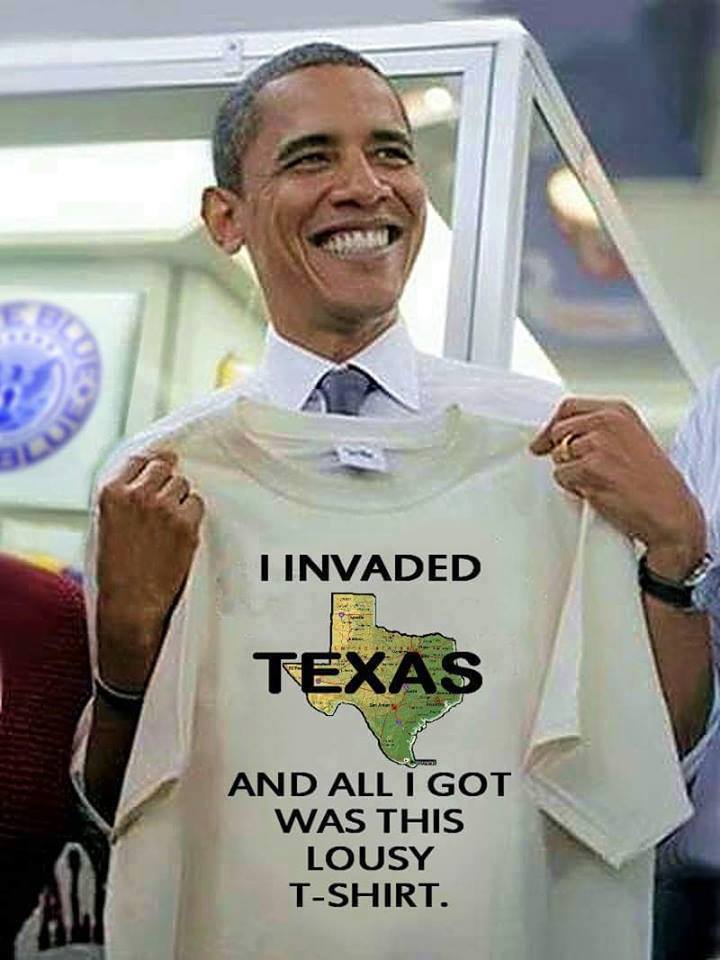 Courtesy of
Right Wing Watch
:
For most of the summer, a military training exercise called Jade Helm 15 captivated the imaginations of the Right, striking fear into the hearts of Republican presidential candidates, members of Congress and even governors. Latching on to a conspiracy theory that originated in the far-right fringes of the internet, they warned that the training exercise was in fact part of a plot by President Obama to invade Texas, impose martial law and abolish civil liberties.
At one point, one-third of Republican voters and half of all Tea Party supporters feared that the federal government was "trying to take over Texas," with another 28 percent of GOP voters saying that they were not sure whether or not the plot existed.
Outlets such as WorldNetDaily and InfoWars, far-right sites that also regularly host Republican politicians, led the way in spreading the conspiracy theories. But the theories soon spread beyond the far-right, and suddenly people had to debate whether the government would use secret tunnels, closed Walmart stores and cattle cars as part of an increasingly fantastical plot to eviscerate American freedom.
Unsurprisingly, the people who were pushing conspiracy theories about the military training exercise fell silent when it became clear that none of the scenarios they predicted had materialized. Jade Helm 15 proceeded as planned over the summer officially ended today without a federal takeover of Texas.
Well that's a little unsatisfying.
After all there was SO much hype about all of this.
The wing nuts created a
Counter Jade Helm organization
, Governor Abbott
signed a law
creating a Fort Knox just for Texans so that those dirty federal agents could not get their hands on their money, and some "patriots" were even
plotting to kill US soldiers
in response to paranoia about the establishment of martial law.
And all of that was for what? Nothing?
I mean didn't we at least take Ted Cruz and Governor Abbott as political prisoners?
No?
Gee one would almost think that these people were just incredibly paranoid and had panicked over nothing.
Nah!