I think we all know that President Obama and Russian President Vladimir Putin are not exactly chummy.
However somebody on Twitter reminded us that there has been at least one American President that Putin was quite chummy with.
September 29, 2015
Yeah, you know I actually feel a lot better having a President in office who is repelled by a man who has
invaded neighboring countries at will
and
mistreated his own people
.
So I have no problem with President Obama giving Putin the stink eye.
Especially since he seems to be getting along so well with so many others.
President Obama with Chinese President Xi Jinping.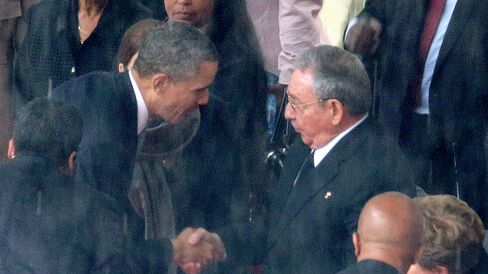 President Obama with Raul Castro