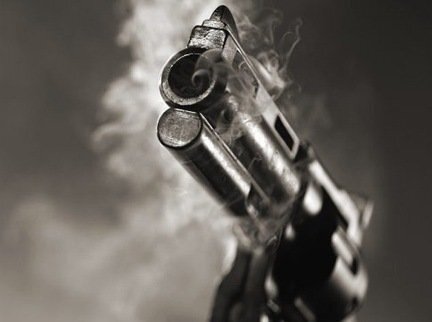 Courtesy of
Chron
:
A 13-year-old boy deliberately shot and killed a 12-year-old girl outside a foster home in rural southwest Missouri where they both lived using a gun he had taken from the house, the local sheriff said Friday.
Officers tried to revive the girl, Teresa J. Potts, but she died Thursday evening near the town of Jasper, which is about 130 miles south of Kansas City, Jasper County Sheriff Randee Kaiser said.
Kaiser said the boy ran into the nearby woods after shooting the girl and he was arrested there. He is being held by the Jasper County Juvenile Office, Kaiser said at a news conference in nearby Carthage, adding that the boy is expected to be charged in the shooting soon. The sheriff's comments were reported by The Joplin Globe and Springfield, Mo. TV Station KY3.
"It was not a situation where they were playing. It does not appear to be a situation where it was an accident," Kaiser said.
The report goes on to say that the two children lived in the foster home, and that the father was home.
There was more than one weapon missing when the search of the home started but now all have been accounted for.
Currently there is no information of whether or not the boy took all of the weapons, how many times he shot the girl, or the nature of their relationship.
It is conceivable that they are both foster children unrelated to each other, biological siblings, or that one is a foster child and the other the father's biological child.
What the police seem to be saying is that the boy shot the girl intentionally with a weapon that he found unsecured within the home.
These incidents are happening with such frequency that it is becoming difficult to keep up.
And that may be one of the saddest things I have ever typed.