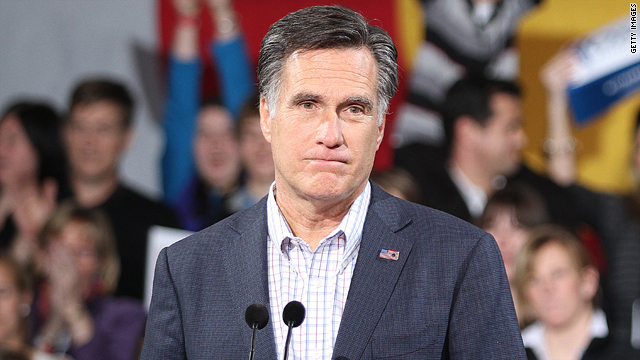 Courtesy of the
Daily Mail
:
Mitt Romney is resisting pleas from within the Republican Party to join the 2016 race as a fail-safe against Donald Trump and Ben Carson.
'I'm not running, I'm not planning on running,' he told Today's Savannah Guthrie this morning.
Guthrie asked the 68-year-old about the rumors this morning and noted that neither Trump nor Carson have foreign policy experience.
Romney seemed unconcerned and pointed out that 15 Republicans are competing for the party's blessing and without naming names said that 'among them maybe two or three that could potentially become our nominee and also win the general election.'
As the primary process plays out, those people 'will be found to have the experience necessary,' he said.
Asked point blank on NBC who would be 'better' and have 'more experience' dealing with foreign affairs - Trump or the likely Democratic nominee, Clinton, Romney said, 'There's no question that Hillary Clinton has a lot of experience - she just has very bad experience.'
I don't know which is more humorous, that Republicans are so worried about nominating Trump or Carson that they would beg Romney to enter the race, or that they actually think Romney would have a better chance against Hillary than he had against Obama.
Well to be honest I think the most humorous part of this article was the inclusion of Sarah Palin:
Former vice presidential candidate Sarah Palin on the other hand left the door open in an interview that aired yesterday to political office.
'I'd be willing. That's a good way to put it,' she said in a CBS special.
Well there you go Republicans. If you are unhappy with the current front runners you could always attempt to recruit Sarah Palin.
Nah, there is no way I would get that lucky.
By the way it should be remembered that this marks
the second time
that moderate Republicans tried to convince Romney to run, and the second time he told them "Hell no!"