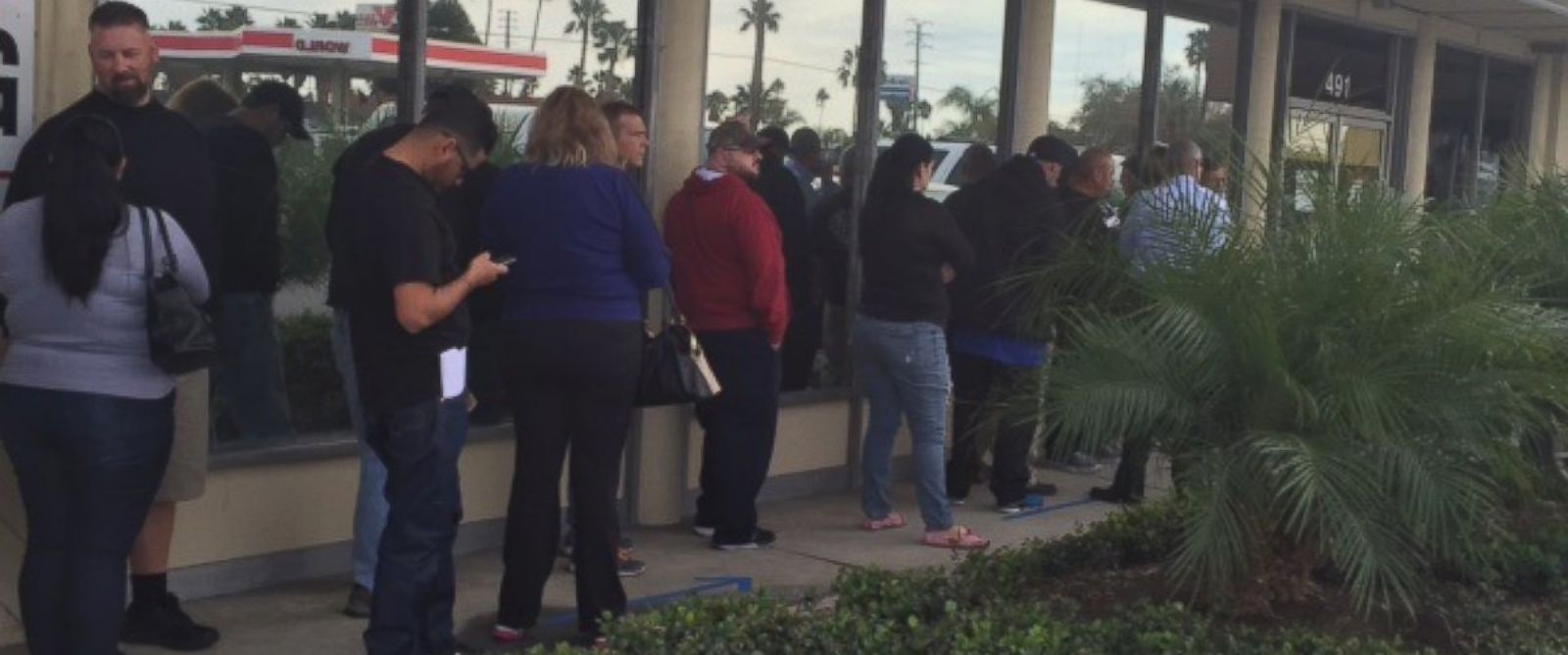 Courtesy of
ABC News
:
The line was out the door at a San Bernardino, California, gun shop Sunday morning, just one mile down the road from the Inland Regional Center, where two armed shooters shot dozens of San Bernardino County employees.
Several shoppers spoke to ABC News on their way into Turner's Outdoorsman, including Ben Reynolds, of Runyon Springs, California, who said he was there buying his first weapon.
"It hit a little close to home," he said. "It can happen anywhere, and this just shows it."
Reynolds said he would consider buying an assault rifle.
Another man told ABC News he was thinking about buying one for "protection -- that's it." He said he was concerned about people invading his home.
Buster Mitchell, who lives 12 miles away from the Inland Regional Center, said the shooting was "too close to home." Mitchell owns seven guns and said he was at the gun shop for supplies.
This is why the NRA fucking LOVES mass shootings.
Because while most Americans are horrified by the shootings and believe that there are WAY too many guns in this country, there is a certain demographic convinced that all they need to do in order to ensure their safety is buy one more gun.
The FBI runs background checks before customers can purchase a gun, and according to a report from the FBI, the week following the Sandy Hook massacre in 2012 was the busiest week ever.
Upticks were also reported after the 2011 Tuscon shooting and the Charleston church shooting earlier this year.
We are a truly ignorant people.