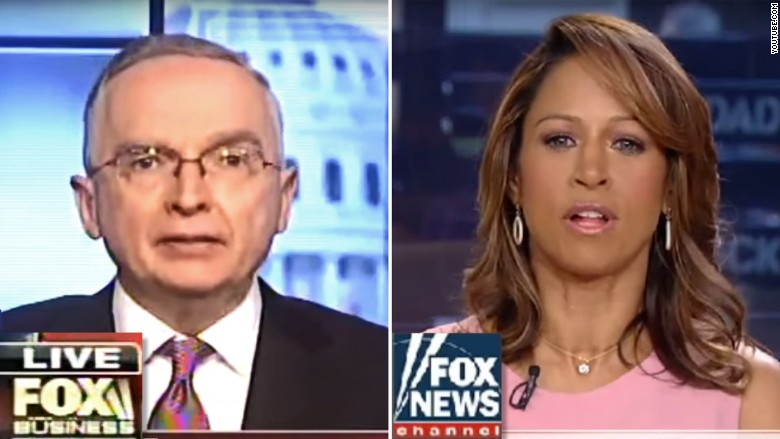 Courtesy of
Variety
:
Fox News has suspended two on-air contributors in the wake of crude language they used on different programs on Fox News Channel and Fox Business Network Monday to discuss President Obama.
"Earlier today, Fox contributors Lt. Col. Ralph Peters and Stacey Dash made comments on different programs that were completely inappropriate and unacceptable for our air,"said Bill Shine, senior executive vice president of programming for both networks, in a prepared statement. "Fox Business Network and Fox News Channel do not condone the use of such language, and have suspended both Peters and Dash for two weeks."
The two networks are both owned by 21st Century Fox.
Peters made his comments on a Fox Business Network program hosted by Stuart Varney on Fox Business, using the word "p—y" to describe the President's remarks on terrorism delivered Sunday evening. Dash (pictured, above) while speaking on Fox News' "Outnumbered," said that the President didn't "give a s–t" about terrorism.
Personally I'm a little surprised that Fox News suspended them.
After all it really does not sound that much different from the usual crap that is said about the President on that network.
Of course if this were a REAL news outlet they would have been fired instead of simply suspended.
P.S. For those who keep asking who this Stacy Dash person is, she is a sometime actress whose biggest role was as Alicia Silverstone's black friend in the movie "Clueless."
Which of course also describes her understanding of topics discussed on Fox News.