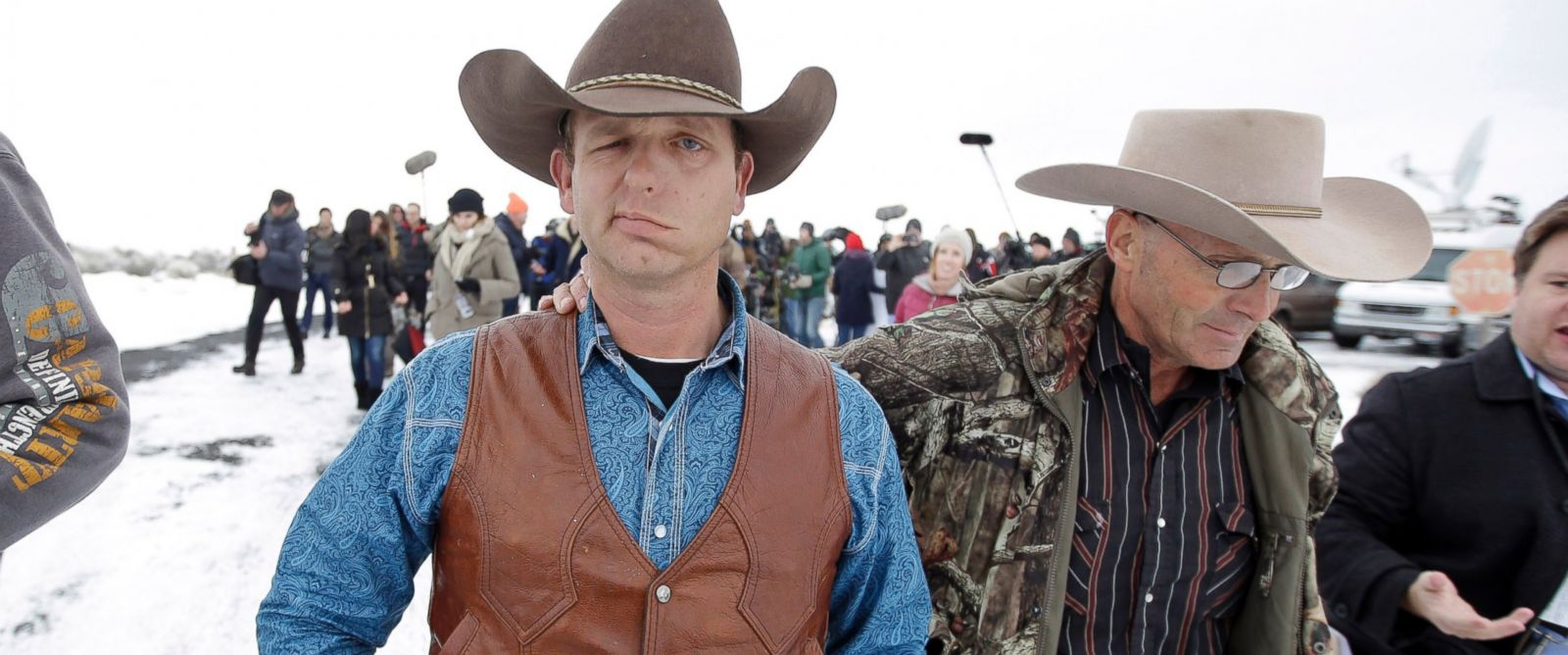 So last night Dennis Zaki, and a number of you guys, sent me links to a livestream that was being broadcast from that federal wildlife refuge in Oregon.
Apparently the FBI had moved in to surround the last four remaining "protesters" and those inside were essentially losing their minds in response.
If you visit
TPM
this morning you can hear a replay of the audio recorded last night. But I warn you mouthfuls of coffee WILL be spewed in response.
Here is a little of what TPM reported last night:
It could not be immediately confirmed who could be heard on the live stream from the refuge, but based on who is known to be still at the refuge and the context of the highly agitated conversations, it appeared to include occupiers Sean Anderson and his wife Sandy. Sean Anderson could be heard shouting loudly about his concerns that he would go to prison if he did surrender and that he would be separated from his wife Sandy. In the background, Sandy Anderson could be heard saying she was afraid she "would never see the light of day again."
"Kill us and get it over with," Sandy Anderson screamed at one point.
Assemblywoman Fiore was on the phone with the Andersons and could be heard on the live stream. She tried to keep the occupiers calm by asking them to "stay alive" and reflect on their families who would miss them, but the emotions were running high.
"They were not in our lives before all this," Sean Anderson said. "That does not matter here."
At one point, Sean Anderson blamed the media's lack of interest in the standoff.
"They are covering it now because they hope there is bloodshed," Sean screamed about what he viewed as media bias.
Oregon Live
has updates here as well. And here is the
Twitter response
.
I hope that you all get the chance to hear some of the live feed, because trust me there is no amount of transcribing or describing that can do it justice.
To simply say that these four, and those on the phones talking to them, are unhinged is the understatement of the decade.
From what I was able to glean from the lunacy, is that the four are hoping that Franklin Graham will arrive this morning and help them surrender so that the FBI will not "gun them down."
Of course the FBI have repeatedly said that they want this to end peacefully, and have clearly bent over backwards to keep from having to shoot these idiots. (Actually you can find a statement to that effect on TPM as well.)
In the meantime Cliven Bundy, who was on the way to join the protesters has been
arrested in the Portland International Airport
.
I guess at some point this morning this will all come to an end, which will be good news for the people of Oregon, but a real blow to fans of improvisational comedy around the world.
Update: New livestream
here
. Not nearly as entertaining unfortunately.