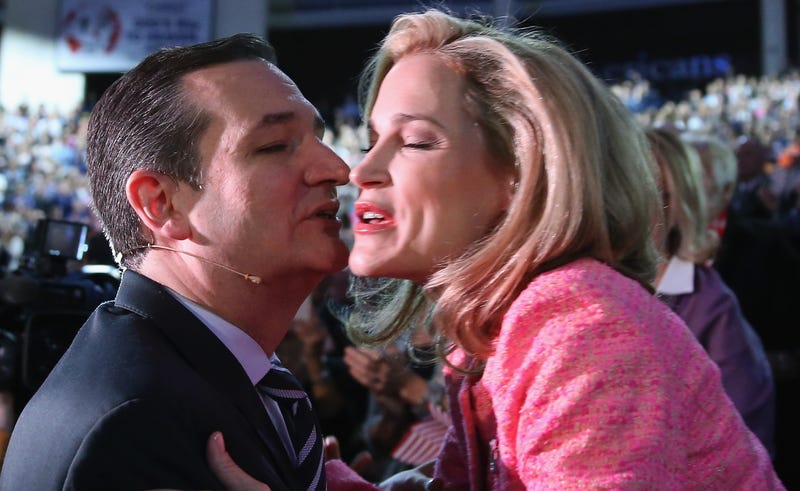 Courtesy of
Right Wing Watch
:
Sen. Ted Cruz's wife Heidi, who has been campaigning for her husband full-time over the past several months, explained the role of faith in the Texas Republican's presidential campaign yesterday, telling a South Carolina radio host that Cruz is running to "show this country the face of the God that we serve."
"This Christian God that we serve is the foundation of our country" and people need to be reminded that "Christians are loving people, are nonjudgmental people, but there is right and wrong, we have a country of law and order, there are consequences to actions and we must all live peaceably in our own faiths under the Constitution."
The face of God?
Really?
Well gee I guess we now know the answer as to why Heidi Cruz married Ted.
She's nuts.