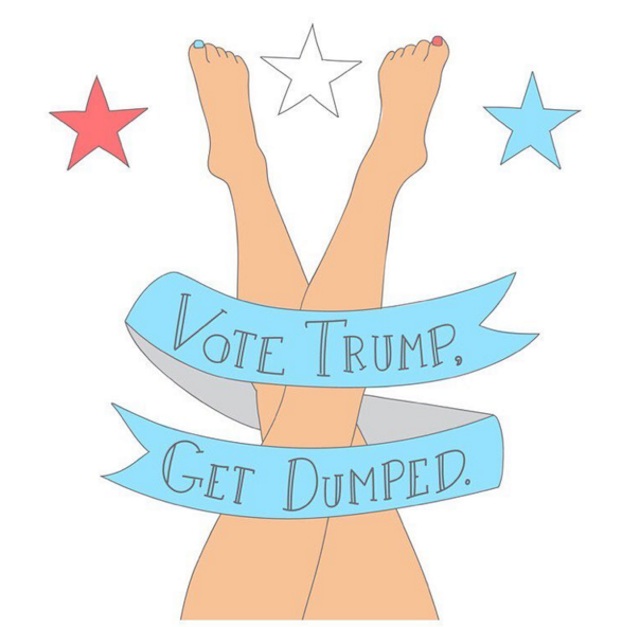 Courtesy of
NBC News
:
Donald Trump's support has only grown in the face of near-constant controversy, jaw-dropping gaffes and unrestrained displays of violence and racism at his rallies.
But now a group of women is trying a new tactic to derail the GOP frontrunner — to swear off sleeping with or dating any man who supports Trump.
The "Vote Trump, Get Dumped" movement invites women opposed to Trump to "Join us by wielding your influence."
"Until Trump is defeated, we don't date, sleep with, or canoodle with Trump supporters," a manifesto on its website reads.
Supporters are encouraged to post memes on social media of controversial things Trump has said about or to women, and to change their profile pictures to ones showing off their crossed fingers to signal they're offering "no access" to their bodies. The movement takes inspiration from the "sex strikes" in the ancient Greek play Lysistrata, in which the female characters withheld sex from their husbands in an effort to end the Peloponnesian War.
Personally I don't even understand why there has to be an official movement, just the idea of sleeping with somebody who would support that misogynist POS should make women's legs snap together like a bear trap all by themselves.
And though as a man I don't typically support any idea that restricts access to sex, I am behind this one a thousand percent.