Some people think that the big loser yesterday was Ben Carson who failed to win or come in second even once.
Or Bernie Sanders, whose path to victory seems virtually impossible right now.
But I think the biggest loser was this poor sap who had to stand behind Donald Trump for over thirty minutes while he droned on and on about how awesome he was and what a great victory he was enjoying.
At times iy literally looked as if Christie was contemplating suicide.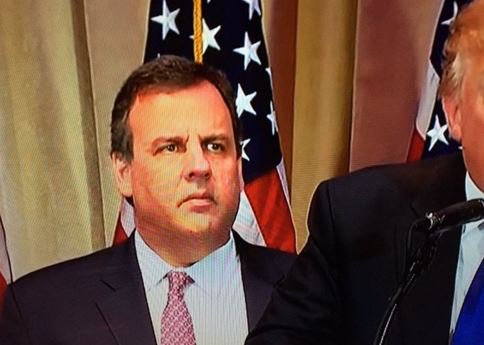 And at other times he looked as if he could not figure out WTF Trump was even talking about.
I watched
the entire speech
last night with my daughter, and I kept jumping back and forth between irritation at Trump's arrogance, dismay that he was still leading among the Republican candidates, and laughing out loud at Christie's predicament.
But hey at least Trump allowed Christie to
stay on stage with him
this time.
Though judging from Christie's face I don't think he saw that as a perk.