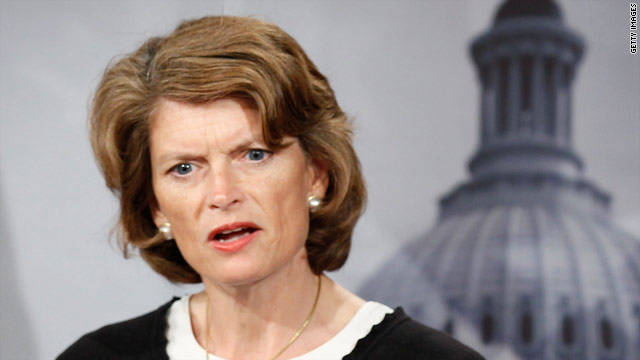 Courtesy of the
New York Times
:
As the White House heralds the growing number of Republicans agreeing to meet with Judge Garland, Senators Jerry Moran of Kansas and Lisa Murkowski of Alaska have reversed themselves and say they now back the decision made by Senator Charles E. Grassley of Iowa, chairman of the Judiciary Committee, not to hold hearings.
This what Lisa said back in February:
In February, before Mr. Obama named Judge Garland as his pick, Ms. Murkowski told reporters in Alaska that the nominee should be granted a hearing. Though she emphasized, in a Facebook post the next day, that she opposed Mr. Obama's making the nomination, Ms. Murkowski had declined to directly address her stance on holding hearings since her comments in February.
Here is the statement released by Murkowski's spokesperson:
Karina Petersen, said the Alaska senator also no longer supported holding hearings, though she will meet with Judge Garland to discuss cases that are important to her state.
"Senator Murkowski respects the decision of the chair and members of the Judiciary Committee not to hold hearings on the nominee," Ms. Petersen wrote in an email.
Nothing surprising, since often Murkowski does not know what she thinks until the Republican leadership gets around to telling her.
However I still contend that Murkowski is virtually bullet proof up here, and much like Don Young cannot lose her next election without some kind of divine intervention.
Which as you all know I am not exactly going to hold my breath waiting to occur.