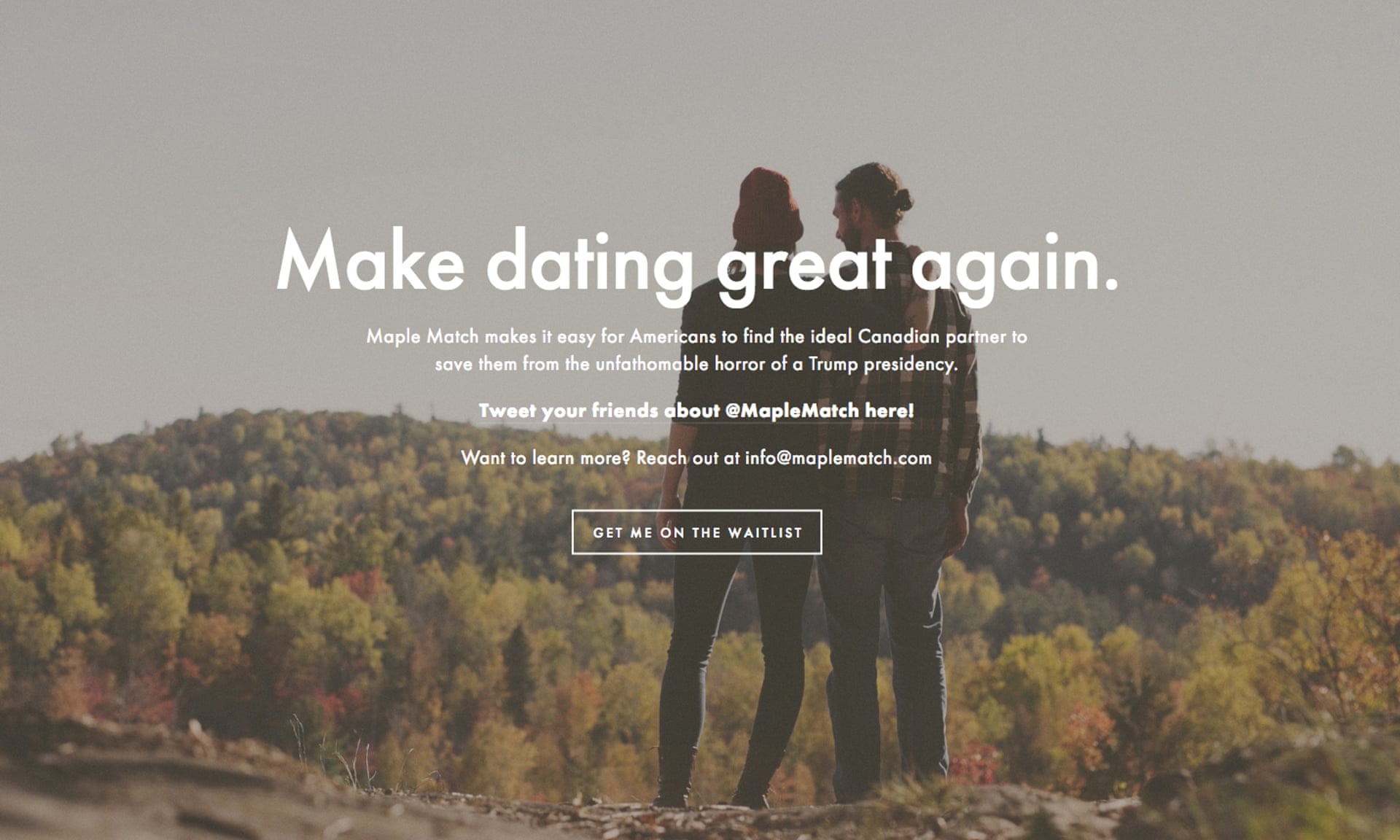 Courtesy of the
Guardian
:
Maple Match is a matchmaking service like none other. In the words of its website, it "makes it easy for Americans to find the ideal Canadian partner to save them from the unfathomable horror of a Trump presidency". The app, in other words, wants to help Trump-averse singles find love – and perhaps a new country to call home. At the moment, eager singles can sign up for early access when the dating app launches properly. And when it does, many thousands of unhappy Americans and generous Canadians will be paired.
Okay let's see;
"Middle aged loner, with rapier like wit, middling typing skills, and a love for politics. Seeks relatively attractive woman for long boring conversations about religion, frequent trips to the cinema, and brief yet exhilarating fumbling between the sheets. No weirdos, smokers, or secret Stephen Harper supporters need apply."
Yeah, I'm probably stuck here.