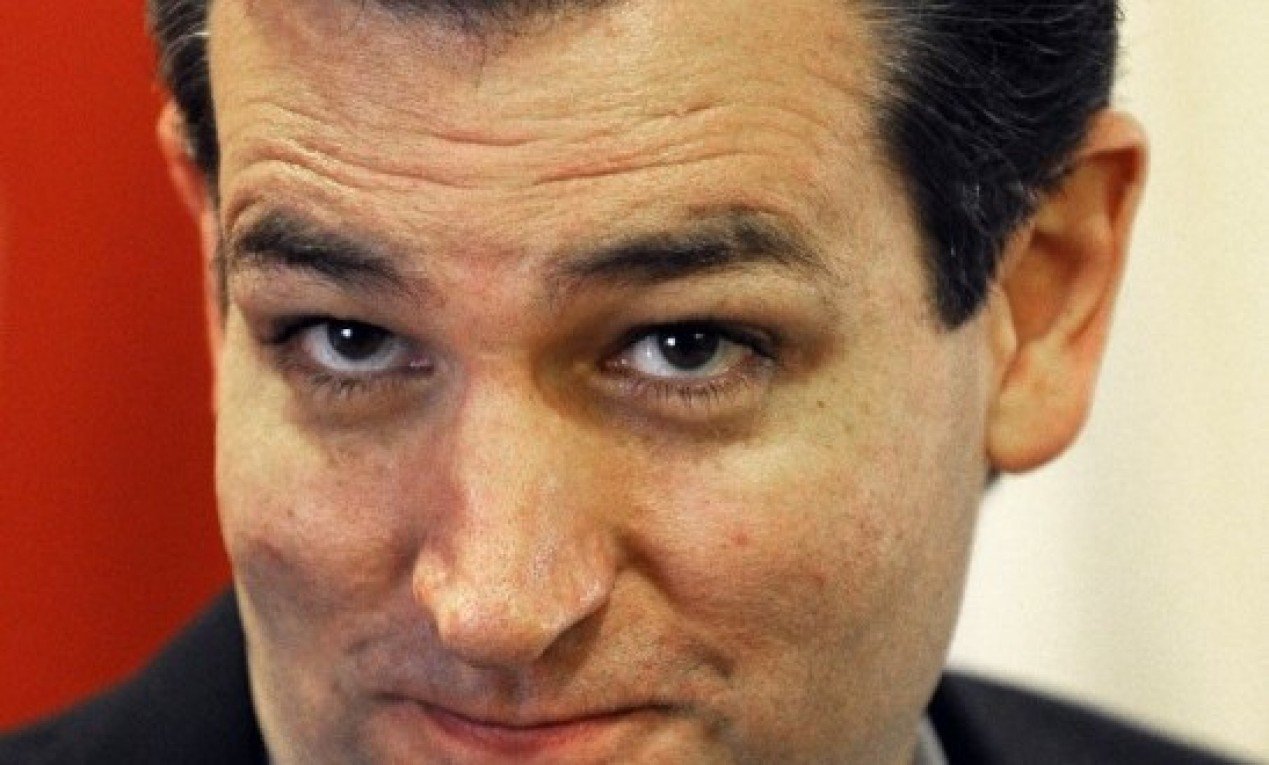 Courtesy of
Politico
:
A youthful protester who interrupted his rally late Sunday evening should get a spanking, Ted Cruz suggested to his audience in La Porte, Indiana. Such a punishment, he added, would have gone a long way in changing the behavior of Donald Trump.
"All right, apparently there's a young man who's having some problems," Cruz said, as the young heckler shouted, "You suck!"
Cruz responded, "Thank you, son."
"Children should actually speak with respect," he continued. "Imagine what a different world it would be if someone told Donald Trump that years ago."
"You know, in my household, when a child behaves that way, they get a spanking," the Texas senator remarked, echoing similar comments he made in January in reference to Hillary Clinton, suggesting then to voters that they should "spank" the former secretary of state at the ballot box for her handling of the 2012 Benghazi attacks.
Why do I get the idea that Ted Cruz is really stimulated by the idea of spankings?
Just like a dominionist to believe that corporeal punishment is the way to control the behavior of children.
Respect is earned, not beaten into a person.
You know the more I learn about creepy Ted Cruz the more I worry about his daughters.
Oh and by the way that kid's not wrong. Ted Cruz does suck.