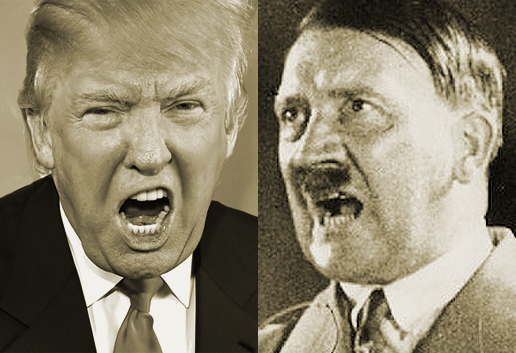 Courtesy of
CNN
:
Melania Trump on Tuesday defended her husband, Donald Trump, against a comparison between him and Adolf Hitler, arguing his campaign is about uniting the country.
Trump also said a GQ reporter who incurred anti-semitic harassment and threats following a profile of the presumptive Republican nominee's wife brought it on herself by penning the feature.
"We know the truth. He's not Hitler. He wants to help America. He wants to unite people. They think he doesn't but he does. Even with the Muslims, it's temporary," Trump told Dujour.com. "Maybe he needs to say it in a softer way. He doesn't go after religions. He feels like we need to know who's coming to this country. If not, we don't have a country. That's how he feels. We see how he is, and he wants to unite the country and bring people together and bring jobs back."
Okay so to be clear Donald Trump is NOT Hitler, he just wants to control one religion's ability to move freely around the country, and if a reporter wants to spare themselves attacks from his supporters they better be careful what they write about him.
Yep nothing Hitler like about that.
Courtesy of
Business Insider
:
In an interview with CBS that aired Wednesday, Trump said she found the Times report "disturbing" and challenged a claim that the real-estate mogul, who is now the presumptive Republican presidential nominee, groped one of his employees.
"I'm not in every interaction my father has, but he's not a groper. That's not who he is," Ivanka said.
In the Times report, a female employee who worked with Trump at an Atlantic City beauty pageant described a "very traumatic incident" during which the mogul allegedly groped her under a dinner table.
Okay so there you have it Donald Trump is not Hitler and according to his daughter he is NOT a groper.
And after all, wouldn't she know?
Glad to have put all of those nasty rumors to rest, aren't you?