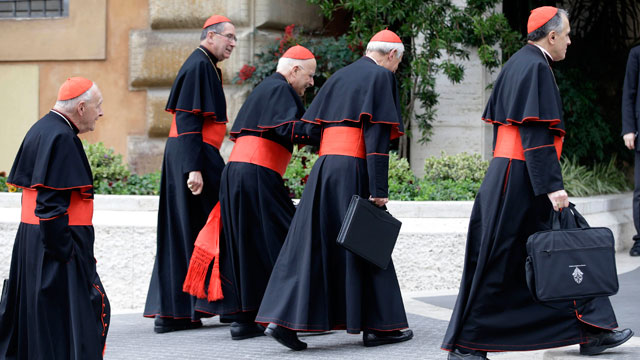 Courtesy of the
National Catholic Register
:
Catholic and other Christian educational institutions in California face the loss of existing protections that allow them to carry out their educational mission in line with their religious principles, due to a new bill working its way through the California Legislature.
The Golden State's bishops have opposed the bill as both a violation of the Church's religious liberty and an attack on poor students.
State Sen. Ricardo Lara, D-Bell Gardens, the author of S.B. 1146, has argued that the bill closed a "loophole" that allows religious-based institutions of higher learning to discriminate against homosexual and transgender students, thanks to existing religious exemptions from state and federal non-discrimination statutes. The bill affects all institutions of higher learning in California accepting public funding, either directly from the state or through students.
"California has established strong protections for the LGBTQ community, and private universities should not be able to use faith as an excuse to discriminate and avoid complying with state laws," Lara explained in an April statement to constituents about the bill, which has the backing of the LGBT lobby group Equality California.
Apparently the bill has already passed the senate and is now headed toward the assembly.
Gee what is this country coming to when Christian schools can no longer hate on the gays while hiding behind their holy book?
You know didn't the Pope JUST ask the Catholics to stop being such dicks to the LGBT community?
Why,
yes he did
.