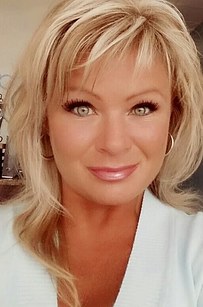 Christy Sheats, now deceased.
Courtesy of
Chron
:
A Fort Bend County woman shot her two adult daughters Friday - killing one of them at the scene - before she was fatally shot by a responding police officer.
On Saturday, the Fort Bend County Sheriff's Office identified the mother as Christy Sheats, 42, and her daughters as Taylor Sheats, 22, and Madison Sheats, 17.
Later, Fulshear police Facebook page reported one daughter was taken by Lifeflight to the Texas Medical Center and also died. It was unclear Saturday afternoon, which of the victims died at the scene and which was airlifted to the hospital.
The incident happened about 5 p.m. along the 6000 block of Remson Hollow in an unincorporated section near Fulshear.
When officers arrived to investigate a 911 call of "shots fired," they found two women lying on the street in front of a home in a comfortable, middle class subdivision.
A Fulshear police officer shot and killed a third woman at the scene who was holding a pistol. Authorities said it was the mother of the two women on the ground.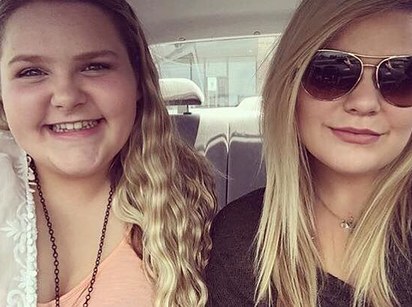 Taylor and Madison Sheats, tragically gunned down by their own mother.
As of right now the police do not know the motive for the shooting though the mother did have mental health issues.
As you have probably guessed she was also an ardent defender of the 2nd Amendment.
Courtesy of
Buzzfeed
:
"It would be horribly tragic if my ability to protect myself or my family were to be taken away," she wrote in March, "but that's exactly what Democrats are determined to do by banning semi-automatic handguns."
Yes, it would have been such a tragedy if the Democrats would have taken her guns away from her.
After all how could she murder her family without them?