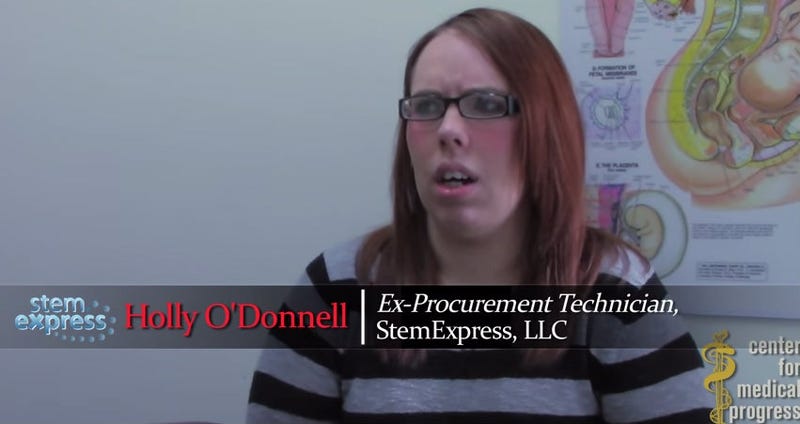 Courtesy of
Broadly Vice
:
Officials in 13 states have investigated the Center for Medical Progress's claims and cleared Planned Parenthood of all wrongdoing; officials in eight other states declined to even investigate the reproductive health organization, citing a lack of evidence. In addition, Planned Parenthood no longer accepts reimbursement for its fetal tissue donation program, in order to dispel "the ludicrous idea that Planned Parenthood has any financial interest in fetal tissue donation," according to an October statement from Cecile Richards, the group's president.
While Planned Parenthood has been cleared, the Center for Medical Progress remains under heavy legal scrutiny: In surreptitiously recording abortion providers as part of their "sting operation," the group is accused of fraud and trespassing, among other charges, as well as engaging in a "complex criminal enterprise."
If anything, according to Laguens, the Center for Medical Progress's tactics have backfired. "Over the last year, millions of people have taken action and have made known their use of and their support of Planned Parenthood," she said. "There's been an outpouring of appreciation for what Planned Parenthood has meant for the country and what Planned Parenthood has meant to individual people's lives."
She pointed to the recent Supreme Court decision, which struck down Texas's onerous clinic restrictions, as further proof that disingenuous, political attacks on women's bodily autonomy are failing.
"The real criminals have been exposed and are now facing lawsuits and criminal charges," Laguens added. "I think it couldn't be more different than on the day that they launched. While there's certainly a long way to go and a lot to do, it's a very hopeful time."
That was one of the most dishonest attacks I have ever seen.
Nice to see that in the end it only made its target stronger and virtually destroyed themselves in the attempt.