Courtesy of
The Hill
:
Democratic National Committee (DNC) Chairwoman Debbie Wasserman Schultz was repeatedly interrupted and booed Monday as she sought to speak to Florida's convention delegation.
The Florida lawmaker, who will resign after the Democratic National Convention this week after leaked emails showed top members of the DNC working to boost Hillary Clinton's presidential primary bid, had to strain her voice to yell over the flurry of protestors who showed up to interrupt her speech.
Well that just seemed fucking unnecessary to me.
Apparently the Bernie supporters have been causing a ruckus
since yesterday
, and there is every indication that they intend to keep on doing so all through the convention.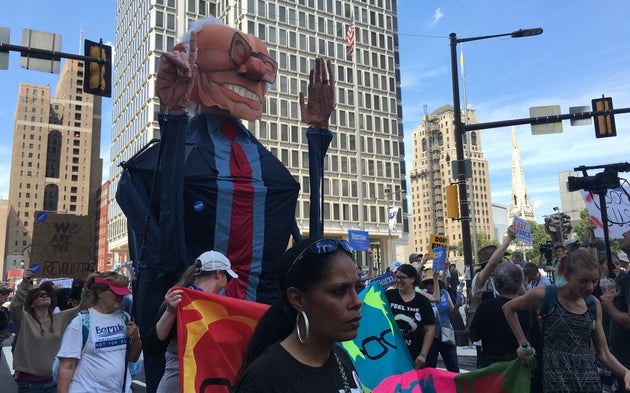 I'm sure it did not help matters that after Wasserman Schultz agreed to step down as the DNC Chairperson, only to then
end up with a job
as the honorary chair of Clinton's 50 state strategy.
(I heard from at least one person that this might have been the deal that Clinton needed to strike with DWS to get her to agree to step down. That makes sense.)
However it is time for every real Democrat to stop being an asshole, and move toward unity.
Hell if the Republicans were able to do it after the shit that happened on the first day of THEIR convention I think that the Dems can do the same.
And if you cannot, then I would kindly like to suggest that you fuck off.
Because we have an election to win, and at this point you are simply in the way.