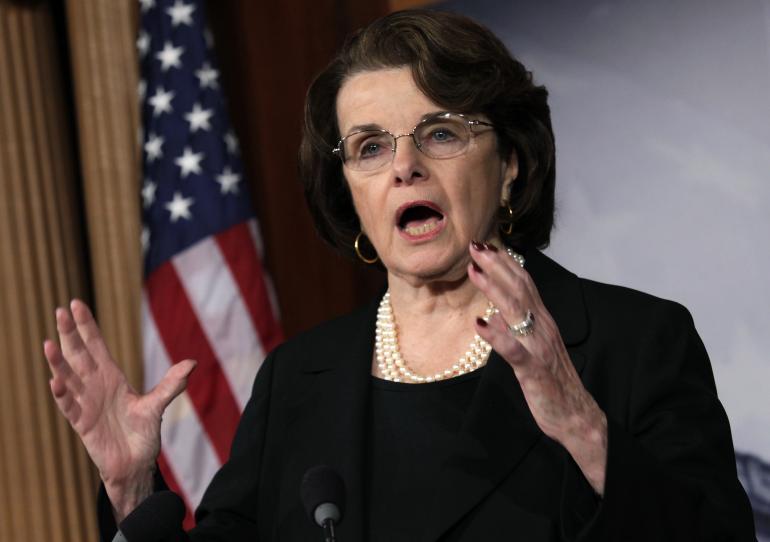 Courtesy of
Politico
:
The top Democrats on the House and Senate Intelligence panels said Thursday that they are convinced, based on briefings, that senior Russian officials are trying to sway or disrupt the U.S. elections.
"Based on briefings we have received, we have concluded that the Russian intelligence agencies are making a serious and concerted effort to influence the U.S. election," said Sen. Dianne Feinstein and Rep. Adam Schiff in a joint statement.
"At the least, this effort is intended to sow doubt about the security of our election and may well be intended to influence the outcomes of the election - we can see no other rationale for the behavior of the Russians," they added.
The pair placed the blame at the highest levels of Russia's government.
"We believe that orders for the Russian intelligence agencies to conduct such actions could come only from very senior levels of the Russian government," they said.
This does not exactly come as news to those of us paying attention to all of these hacks, and the fact that they seem focused mostly on the Democrats and opponents of Donald Trump.
Speaking of Trump, it appears that
one of his advisor
s is under investigation for his dealings with Russia:
One of Donald Trump's foreign policy advisors is being probed by U.S. intelligence officials to determine whether he has had private discussions with senior Russian officials, Yahoo News reported, citing sources. In particular, members of the intelligence community are concerned that Carter Page has spoken with the Kremlin about the possibility of lifting economic sanctions on Russia, sources told Yahoo.
The former Soviet Union working to help a Republican win a presidential election. I wonder if you can die from an irony overload?