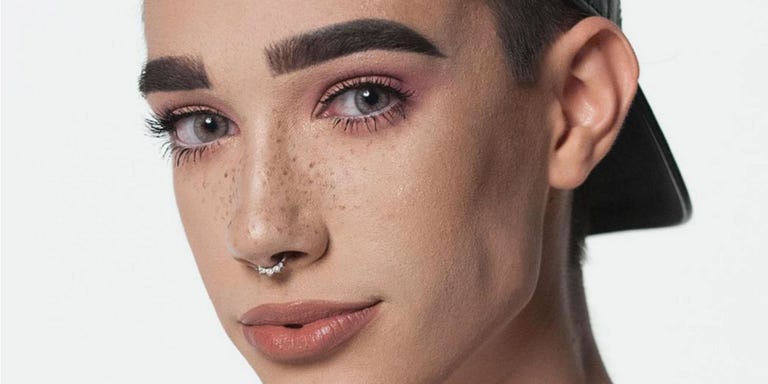 Courtesy of
Homeschool Base
:
Mommy, why doesn't daddy wear makeup? This is the question my 6-year-old asked me on Friday afternoon. We were watching Countdown to Christmas on ABC, and a commercial came up in between watching Toy Story.
The first image is of a boy in a backwards hat with ink and black makeup. He narrates the commercial, but doesn't reappear until the end. In the last few scenes, he is arching his back and holding his thighs next to six or so other girls. His appears to be the most feminine of all the poses. The tagline read, "Equal is beautiful." The final image was branded with #LashEquality.
My son watched this commercial while I wasn't paying any attention. Because it was just a CoverGirl commercial, I didn't think I would need to cover the screen. I was pre-occupied, speaking with David (my husband).
Both of us were caught off guard, we didn't know how to answer. I don't know why, but the most logical thing we could think of at that moment was to say, "No, that's a girl."
The commercial comes on a second time. It is undeniable, it's a guy.
So what is a backward thinking, over protective parent to do when the Satanic world they are attempting to protect their little snowflake from comes bursting into their lives adorned in eye makeup?
Well misrepresent that world of course.
"Daddy doesn't wear makeup because makeup is for girls."
This of course is a ridiculous thing to say as her son JUST saw somebody who was NOT a girl on TV wearing makeup.
The mother then compounds her ignorance by responding with this;
"That is how his parents chose to raise him..."
That of course is also ridiculous as parents cannot actually "choose" who their children will be. Nor should they try.
All we can do is love and support our children, and help them to make choices which empower them and allow them to be the best they can possibly be as adults.
And we cannot choose their sexuality, which seems to be the suggestion made by this mother, and her deepest fear.
In the end this sad creature decides that she will simply change her brand of makeup, and then makes this rather pathetic observation:
"Our world is headed in a direction where my 6-year-old son is having to grow up so much faster than I want him to."
Now remember her world was undone by a GUY WEARING MAKEUP.
I mean this is not a video of somebody brutally killing another person on screen, or her son overhearing inappropriate language from an R rated movie, or the death of a beloved pet.
This is just some young guy wearing makeup.
Do you know how you handle that?
You say, "Well he must like to wear makeup, and that's his choice." and you move the hell on.
The fact that this woman sees this as some kind of existential crisis seems to indicate that perhaps SHE needs to start getting out of the house more herself.
Geez!
(H/T to
The Friendly Atheist
.)