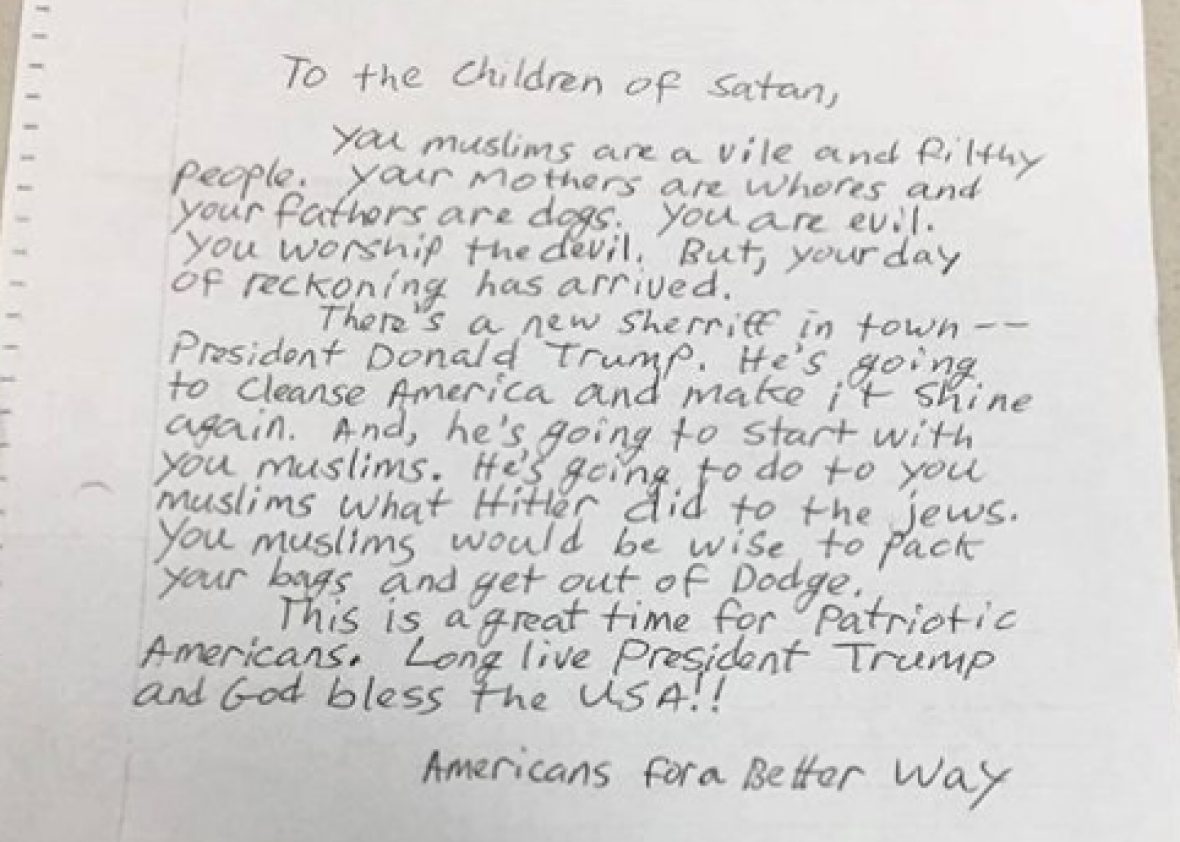 Courtesy of
Slate
:
The Council on American-Islamic Relations is calling for police to increase protection of mosques after at least three in California received identical handwritten letters that vow President-elect Donald Trump will "do to you Muslims what Hitler did to the Jews." The same photocopied letter was sent to the Islamic Center of Long Beach, the Islamic Center of Claremont and the Evergreen Islamic Center in San Jose over the last week.
The horrific letter is addressed "to the children of Satan" and calls Muslims "vile and filthy people" that "worship the devil." "Your day of reckoning has arrived," warns the letter. "There's a new sheriff in town -- President Donald Trump. He's going to cleanse America and make it shine again. And he's going to start with you Muslims. He's going to do to you Muslims what Hitler did to the Jews. You Muslims would be wise to pack your bags and get out of Dodge." The letter was signed by "Americans for a Better Way."
I'm still confused, is this how Trump is "making America great again?"