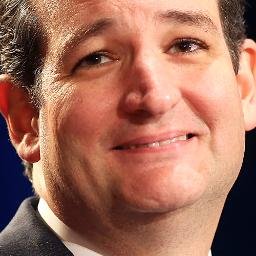 Please don't punish us like we punished you.
Courtesy of
Salon
:
Ted Cruz warned that Democrats will become "obstructionists at a level we've never seen" under a Donald Trump administration.
In what has to be a giant fit of irony, the Texas lawmaker — who single-handedly shut the government down because Democrats wouldn't repeal their signature health care law — predicted to Turning Point USA that Democrats will "filibuster absolutely everything they can," according to Texas Tribune reporter Patrick Svitek.
Apparently Cruz, whose stunt was described by a Senate aide as "a toddler's version of legislating," is now worried that the minority party will resort to what was essentially the only page of the Republican Party playbook from 2010 to now. Since 2010 GOPers have filibustered hundreds of bills passed by the House of Representatives explicitly because they wanted to make Obama "a one-term president."
You know I often say that conservatives have absolutely not sense of irony. And here is Ted Cruz working hard to prove that point.
Cruz warned that Democrats have been "radicalized" by Trump's election and will attempt to stop him at every turn.
God I hope so.
Only if Democrats do that, it will NOT be due to Trump's skin color (Burnt orange?), or simply as an act of partisan defiance.
It will be in the service of preserving our republic and defending our country from a crazed megalomaniac who appears for all the world to be channeling a certain mustachioed German dictator.
That is not "obstructionism," that's patriotism.