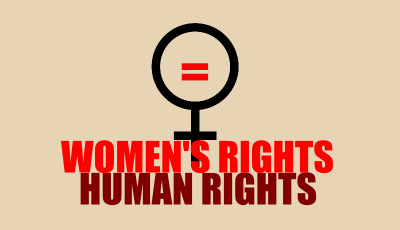 Courtesy of
NPR
:
President-elect Donald Trump's transition team has asked the State Department to list its workers who focus on gender equality and ending violence against women, in what's being seen as an echo of an earlier request for the Energy Department to list employees who work on climate change.
In a brief email that was sent Wednesday morning, the Trump team asked the State Department's bureaus and offices to list any programs or activities that "promote gender equality, such as ending gender-based violence, promoting women's participation in economic and political spheres, entrepreneurship, etc."
The email was acquired and published by The New York Times, which reports:
"Although the wording of the memo is neutral and does not hint at any policy change, it rattled State Department employees, even those at senior levels. Some officials said they feared that the incoming Trump administration was trying to determine what programs were focused on lesbian, gay, bisexual and transgender issues, though the memo did not refer to them."
The team also asked the department offices to "note positions whose primary functions are to promote such issues" and to highlight any funds for the current financial year that are "already allocated to such programs and activities."
Is it just me, or is every single new thing we learn about this administration more upsetting than the thing before?
I actually tried to imagine what possible reason the team could have for requesting this list if were NOT to do away with any work protecting women against violence or protecting them from gender bias, and I came up with nothing.
Targeting Energy Department employees for attempting to protect the planet, and now targeting State Department employees for attempting to protect women. All while talking about reentering a nuclear arms war.
Can it really get any worse than this?
Wait, don't answer that. I am afraid I already know the answer.