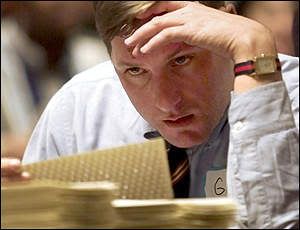 Courtesy of the
Palmer Report
:
Yesterday a federally registered nonprofit election entity launched a fundraiser to cover the court costs of a lawsuit it intended to file in the name of forcing a statewide recount in the narrowly decided state of Florida. The attorney fees were fully crowdfunded within a matter of hours. And today the attorney in question announced that he has officially filed the lawsuit in question, creating at least some possibility that a Florida recount may happen.
Florida state law prohibits any candidate from requesting a recount, meaning that third party candidate Jill Stein cannot force a recount in the state even if she pays for the costs, as she's doing in Wisconsin, Michigan, and Pennsylvania. But this lawsuit is aimed at getting a judge to order a Florida recount, whether republican state officials want to do it or not.
Clint Curtis, the Florida attorney who has been hired to lead the legal charge in court, announced today via his official Facebook page that the election complaint is now indeed underway in the legal arena.
Michigan, Pennsylvania, Wisconsin, and now Florida.
You know if even one of these flips to Hillary there will be a cacophony of calls for ALL of the seeing states, if not all of the states, to go back and do recounts.
I have had my doubts, but this really could turn into a big deal.
Hard to imagine that it would be a big enough deal to change the outcome of this election, but it could cause our voting system to restructure itself so that ALL states will have paper ballots easily verifiable with a hand recount.