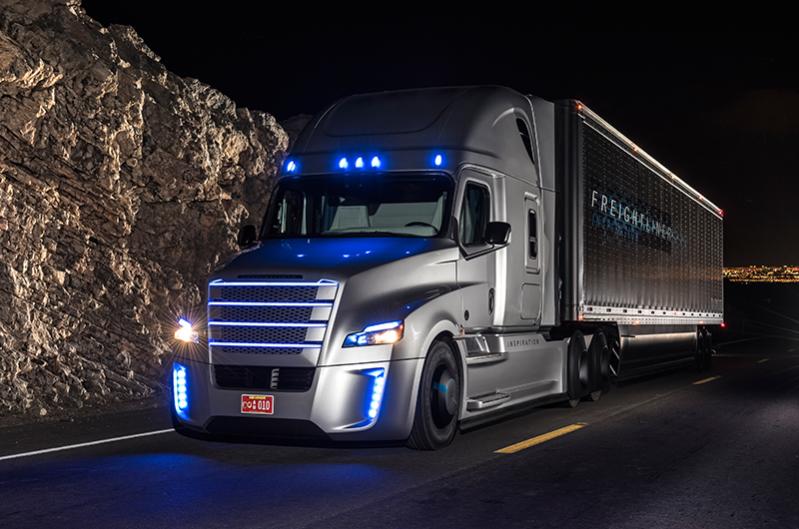 Courtesy of
DC Velocity
:
The proliferation of self-driving, or autonomous, tractor-trailers threaten the jobs of nearly 1.7 million commercial truck drivers, according to a study published late last month by the White House Council of Economic Advisers (CEA).
The study, released Dec. 20, said the jobs of between 1.34 million and 1.67 million truck drivers would be at risk due to the growing utilization of heavy-duty vehicles operated via artificial intelligence. That would equal 80 to 100 percent of all driver jobs listed in the CEA report, which is based on May 2015 data from the Bureau of Labor Statistics, a unit of the Department of Labor. There are about 3.4 million commercial truck drivers currently operating in the U.S., according to various estimates.
The report also predicted that between 165,300 and 495,900 jobs held by light truck or delivery service drivers would be at risk because of autonomous vehicles. That represents between 20 and 60 percent of the CEA's universe of 825,000 driver jobs. Fewer of those drivers are likely to be displaced, because they operate in more densely populated urban areas where the risk of pedestrian deaths or injuries would be greater if autonomous vehicles were used. In addition, many delivery drivers operate over short distances, so labor costs would be less of a factor.
CEA estimated that, on a net basis, the use of autonomous vehicles enabled by artificial intelligence would threaten between 2.2 million and 3.1 million full- and part-time driver jobs of all types; the figure includes approximately 364,000 self-employed individuals driving with ride-sharing services like Uber and Lyft.
Once again, whether we like it or not, this IS our future.
This article really caught my attention because I had a guy about 23 years old asking if I thought becoming a trucker was a good career move, and I told him bluntly that I don't think the job will exist in the next twenty years.
This article essentially supports that conclusion.
And this is just one example of how automation is going to reduce the need for human workers in the very near future.
Donald Trump can talk about bringing jobs back until he is orange in the face (Oops, too late!) but the simple fact is that with these new advancements in computer technology and automation, there are going to be fewer and fewer jobs available for carbon based life forms.
There is already talk about
creating a minimum income
, or mincome, for non-working people so that they can live in relative comfort while machines do the heavy lifting.
Personally I am somewhat confident that my job will not be taken over by automation until well after I am too old to adequately perform my duties anyhow.
As for the rest of humanity, well I would suggest that learning to program computers and repair circuit boards might be a good place to start. Though I think we know it is only a matter of time before machines will evolve to take those tasks over as well.